A WOK TO REMEMBER
September 2, 2017
"I love you" whispered Jane as she smiled looking into Raphael's soft, brown eyes. These two love birds were at their favourite restaurant in china town, called "I can't wok, I'm so full!" They only started going there because Jane loved the pun. She was giggly like that. That was one of the reasons Raphael liked her so much. Jane didn't know it, but Raphael was gonna propose tonight. He talked to the owner of the restaurant, and since they were regular customers, the owner helped Raphael with the proposal. He was going to put a ring inside a fortune cookie and at the end of their meal, when Jane received that special fortune cookie, Raphael would propose. Not knowing, his evil mother, who hated Jane with a passion, forced the restaurant owner by pointing a gun to his head, to switch the proposal cookie with a cookie she had brought to the restaurant. Xiomara, the nasty mom, had quickly escaped after making the switch.
Meanwhile, Jane and Raphael are finishing their favourite meals. Raphael, in his excitement to propose, finished eating much sooner than Jane, and suddenly he feels like they are the only are the only people in the world, he and the love of his life. Jane finishes soon there after and enjoys every last bit of her meal. Then comes the waiter with the fortune cookies. Raphael opens his fortune cookie which has a cheesy remark on it. He can't wait for Jane to open her cookie. Jane opens her cookie and reads the message "your life is in danger, say nothing to anyone. You must leave the city immediately and never return. Say nothing." Raphael, in shock, seeing that the ring that cost him three months salary was not in the cookie, was speechless, so was Jane. Jane instantly stood up and ran out the door. Raphael still in shock, staring at the empty space where Jane used to be. Jane ran and ran as far as she could go. She finally ran out of breath when she hit the next town. She turned off into the ditch to throw up because she had been running for so long. As she got back up onto the road, a white panel van was waiting for her. The window of the van rolled down and two husky men sat there. The men said "we know about the cookie and you must get in the van." Without a word, Jane got in. The van was driving for what felt like forever. Suddenly they arrived at a dark alley way. The van turns off and everyone gets out. Jane slowly climbs her way over the duffle bags and exits the van with her captors.
Jane looks dull and pale, confused about what has happened. Frightened for what might happen. Xiomara threatens to kill Jane if she doesn't stay away from Raphael, her true love. Jane wouldn't accept staying away from her true love, so Xiomara tells the two big men to grab her and tie her up above a pot of boiling acid. As the rope lowers, Raphael comes to the rescue. He jumps from a desk to the rope which he cuts, grabs Jane and quickly bolts out the door with his love in his arms. Xiomara goes to chase them and opens the door to find police officers ready to arrest her. Later that night Jane and Raphael went to court to get married and passed Xiomara's lawyer, apologizing to Xiomara because he couldn't save her from the death penalty for her numerous hateful crimes. All that Jane and Raphael do is hold up their hands to proudly show their ring bearing hands and they "wok" on towards their destiny.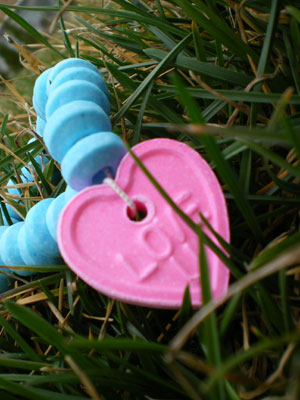 © Jennae P., Kennewick, WA