Blood Park
June 29, 2017
On a normal day at the school playground, a small playground behind the backdoor of a small public school in the hood with a swing set, metal monkey bars, a slide and a marry-go-round. There seemed to be kids running all around and talking to each other except for one kids who was sitting on the hard-concrete steps with a pen and black composition notebook drawing a picture of a monster with red eyes, a sinister smile, and flames blue flames all over the page.

The kid never bothered or said anything to anybody yet other loved to torture her for fun. She was just sitting there with black hoodie on her head and jeans shorts drawing until a tall black boy with brown eyes, a thot cut, white t-shirt and black shorts walked up to her and snatched the notebook out of her hand and threw it on the ground. "Scared little d**e.", he screamed at her, she ignored him and didn't move. She just sat there quietly and placed her arms rapped around her waist and her head down and the boy kept right on calling her names, patting her head, and calling her names.

All she did was sit there quietly until he bald his fist and hit her in the face, her head turned to the right with her hoodie still on she put her right hand on her lip and saw it was bleeding. Although her facial expression hadn't changed you could tell she was enraged because her eyes had completely red just like the monster she had drawn. As he raised his fist to do hit her again she reached onto her right side and pulled out a silver metal hand dagger by its handle and slashed it right across his face and left a massive bloody scar on his face.
The boy hit the floor and screamed in pain from the steaming burn of the blade was like acid on his face. No one else in the park said or did anything they all just stood there and watched as she reached over and picked her notebook off the ground and calmly walked away with her notebook in one hand and the bloody bagger in the other.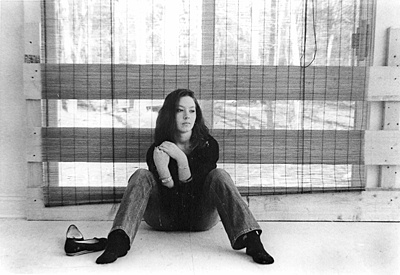 © Crystal F., Marshfield, MA