The vanished
March 7, 2017
The vanished
Don't believe this story is false, that this story has been created to worry little children… NO! This describes the beginning of my own hell.
My name is Jory Willwood, I'm eleven and I live in Liverpool. I measure 1m48 and I weigh 39 kilos (hmm… you don't really care about it, do you?). However, I know such good things that will interest you, and to give an example I will describe you my diabolical indwelling at my grandmother's house
Everything started when I discovered this little domain. It was an old house made of wood situated in the north of Ireland. My mum kiss my cheeks and told me to be wise and nice with granny then whispered in my ear that she loves me.
I was holding my suitcase in my left hand. At the same time I was pushing a button. It was the doorbell. An old paper covered the top. On it was written "Darlinson". I knew that it was the family name of my grandfather. But he had died because from a heart attack… I loved this man, he was always smiling and had always played with me as if we were friends.
But I suddenly stopped thinking about him because the door started to open. It was granny. She hugged me and told me that I had grown. I smiled at her because it's always to hear this sentence that every grandmothers in the world says when they see their grandchildren again; even if the last time they saw them was last weekend… I also smiled at her because I noticed that she was happy. I knew that she was because really lonely since the death of my grandfather. I was glad to stay with her just to see this smile on her face.
After my arrival, I walked through the living room before going upstairs to my room. When I say "my room" it's not really mine… I mean, it was the room of my grandfather, he slept and spent the most of his last days of his life here. When he got sick he had to have his own space to live without nobody. It makes me worries to sleep in, but I'm obligate to. The house will be sell in two months and the other rooms were under construction. Granny announced to me that it was time to eat. I left my suitcase and my coat on the large bed, and I jumped down the flight of the stairs. I was so eager to discover what she had prepared me…
The dinner was soup, cold and flavour. Less to tell you the truth, it made me think of vomit, as much because of the colour as the taste. But I smiled at grandma and when she asked me, "Do you like it?" I answered politely, "it's excellent!". I got rid my plate and my silverwore.
Then I went back to my room, it was especially gloomy and darker than before. I didn't care about it. But at this moment, if I had known what had happened just after, I would care about all those little details even the much basics.
Suddenly a thrill ran through my body, I just had time to look behind me… The window was closed. The floor squeaked, the cold of the exterior made shiver my room… All became strange. Voices turned in my head, Shadows appeared… NO! It wasn't in my head, it was just in FRONT OF ME!  It was my grandfather, not really him but his perfect shadow, the perfect clone. He introduced himself and clearly told me to not worry, and that's exactly what I did… He announced to me that when he died he regretted was not telling me the "truth". I was totally confused, I didn't know what he talking about. He was now close to me, just sitting on my bed near me. Then he disappeared through the window... I remembered I yelling and I shouted, I begged him to come back, but he didn't... I was on my bed and I cried all the tears I had in my body.
But when he suddenly reappeared, he wasn't alone. I recognized a body, a really small dead person between his arms. He told me, "look boy it's your brother". I couldn't talk, I was too emotional. He hugged me and whispered in my ear, "His name is Dann, he died before me. He died the day of his birth, It's your twin brother Jory". I didn't believe him but he continued talking, and after all, I thought about what was happening. I was with my grandfather that was supposed to be "dead" on his bed, in his room talking about the death of my twin brother… I was still in his arms but gradually I felt him collapse. I hugged him but he disappeared in a cloud of smoke…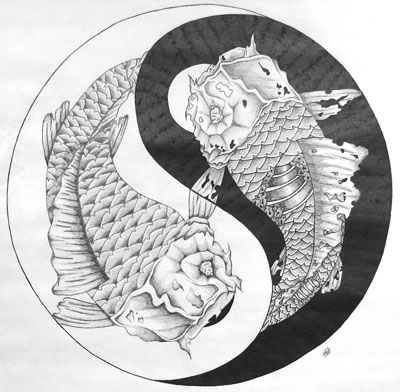 © Matt F., Pierz, MN