Ghost
February 24, 2017
The elderly couple that lived down south at the old farm, were known by everyone in their small town in Florida. However, not one had a personal relationship with them. Not even one knew their names. The old man had always been called the intimidating old man. His wife was known as, the depressed old woman. The old man was given that name due to the sour and stern facial expression he always seemed to have. As for the woman, she seemed to always have that feeling as if she longed for something, that she would never be cheery again unless she had what she wished for.

The townspeople never let any children go near the two. The townspeople didn't like the fact that they didn't seem to have any family or kids. It's rumored that their farm is haunted. Some say if you go near them, they'll suck away your youth to make themselves younger. I don't have any idea whether the rumors are true or not, but I've never had much of a desire to go near that farm.

However, today, while I was playing by the river near their house, I found something unusual. I wasn't allowed to be over here, but it was my favorite place to play, I loved the fish that would jump out of the water and splash me. This place always had a strange atmosphere that I couldn't quite place, no matter how long I thought about it. Whether it was the activity of the fish, the cool, gentle water, or the tall trees that obstructed most of the sunlight, it was surely a place I could spend my entire day at.

I had decided to delve deeper down into the mini forest near the house of the mystical couple. I hopped out the way of jumping squirrels and almost tripped over branches on the ground concealed by a mountain of green and orange leaves. A grave near the next tree over caught my sight. That definitely had to be what I glimpsed at earlier. It was an old tombstone, practically covered in weeds and vines. Ripping away some of the plants in the way, I was able to read the engraving, but there wasn't much. It said, "LYDIA CHATWIN. BELOVED DAUGHTER." There weren't any dates from when this person was or born or when she died.

This stone made me wonder if she was my age when she died, or maybe older, or maybe younger. Could she have been nine like myself? I have no idea who this person once was, she could have been like me. No, on this it says that she's beloved. Someone like me who is shunned by everyone around me doesn't deserve to be called a beloved anything. The choice of the townspeople to treat me differently, baffled me.

Realizing, I could spend hours and hours thinking of why the townspeople did such, it would be nothing, but a huge waste of time. I needed to figure out who this grave belonged to. Something was drawing me to this grave, I wanted to know why. I've never met this person before, so there had to be a reason why I felt this way. I came to a realization that with the forbidden farm nearby, it could lead to some answers.

I left forward, toward the farm. The old man and woman were sitting on a swing bench together, gazing into the sky with the expressions they were famous for. As I approached the couple, they noticed I was there and both of their expressions changed. Surprised looks replaced their default ones. I reached out to touch the elderly woman, my hand went straight through hers. My eyes grew wide and my heart began to beat a quicker by the second. I then tried to grab her husband's hand, the same result occurred. One of the countless rumors were actually true. They're ghosts, spirits.

"Lydia?" the woman questioned, disbelief clouded her face.

Lydia? Why would she call me Lydia? Like the name on the grave? The answers I sought truly must be here. "Why are you calling me that?" I began to question the two, hoping to ask some questions and get the answers I wanted. "My name is…" As I slapped my hand over my mouth, I gasped. Never had I noticed before that I didn't know my name. I was always ignored by everyone around me, there was never anyone to call my name, to remind me who I was. It looks like I had seemed to have forgotten it.

A vivid video played in my mind at this very moment. It was me and the elderly couple, except they were much younger. The three of us sat together at a round, oak wood table, laughing and chatting. It was as if we were...a family…

A white light blinded my view of the elderly couple and I realized that I wasn't being shunned in the village, it's because they couldn't see me. It wasn't them that were the ghosts, it was me that was no longer alive.

I am the ghost.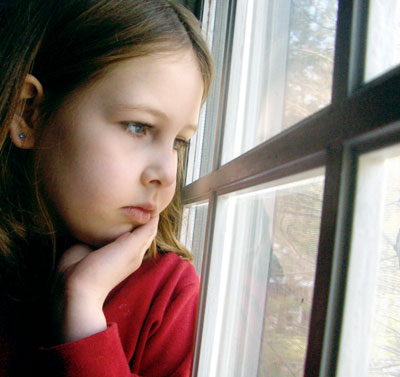 © Dana D., Gansevoort, NY