My New Sister
February 23, 2017
Grandpa has always been the nicest person to me. He buys me toys and feeds me. Yet whenever I go out with him, people always seem to be afraid of him.
He bought me a beautiful life-sized doll with luscious brown hair and glowing green eyes. She was wearing a lovely ball gown--I pretended like she was the older sister I never had. I named her Sarah; oh, how I loved Sarah. She's a bit pale and has a weird smell, but that's probably because Grandpa likes to save as much money as he can so he buys things cheap.
One day Sarah and I were watching the news; I like to keep her informed on what's going on these days. The words "BREAKING NEWS" popped up on the screen. Sarah's only dipping her toes in the realities of our small town so I was glad that she could be the most up-to-date on what was going on.
The title was "Brown-haired, green-eyed girl kidnapped from high school prom." That poor girl--she had to miss her prom.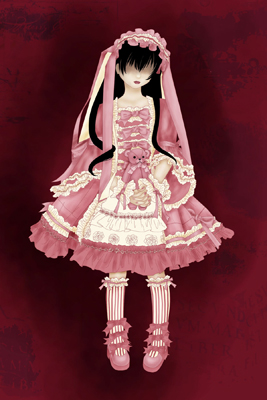 © Melani H., Stuart, FL