Killer Clowns
November 2, 2016
So there were these girls walking near the woods. Their names were Shelby, Ashley, Mia. And Donna. There had been a lot of strange clown activity in the state of Kentucky. But then girls didn't care. Donna was on her phone texting Mikey. Donna texted him saying "were walking through the woods near Jackson road" Mikey texted back saying "try to stay behind the girls or make an excuse to stay behind them so we can do a prank on them."
Donna said ok. But while they were texting Ashley had got a glimpse at her phone. Then the girls kept walking. They were going to go to donnas to finish their horror story for English. Then that's when donna received another text. It was from Mikey, he texted saying I think we are ahead of you guys on the other side of the street. So that's when donna started to walk slower than the other girls. She then dropped her phone on purpose.  
But it rolled down the hill. She looked up ant told the girls that they can keep going. Ashley yelled back "Ok". Mia and Shelby were clueless. Mia asked "are we really going to keep going, I mean after all we are walking to her house.
Ashley said to Mia and Shelby "don't worry about her when she was on her phone I saw some text from Mikey and there trying to play a prank on us." "It also said that the car there driving is on the road beside this one, so we don't know if they're going to come from the left or right." Said Ashley. "well she was closer to left when she dropped her phone" said Mia. There are 2 girls watching the left and 1 watching the right.
For some reason even though they had 2 watching the left no one was watching behind for some reason. That's when they would they would strike. That's when Mikey, Lamar and Chris popped out and scared them. The girls were screaming for about 5 seconds. "We knew you guys were trying to scare us" said Ashley. "How did you know?" asked Mikey. "Ashley saw your text" said Mia. "speaking of text were is donna?" asked Mia. "We thought she was in on it" said Ashley. "I don't know" said Mikey. "we didn't actually see her" said Lamar. "well she dropped her phone and went to go get but didn't come back" said Mia. "This is bad" said Mikey. There have been numerous clown sightings near these woods lately. "We need to tell her dad" said Mia. "No not yet" said Mikey.
"We need to go back and search to see if he is where she dropped her phone" said Mikey. So they all went back where she dropped her phone. So when they went back they saw her phone but she wasn't. So they looked around for a while and that's when Mikey found a house in the woods. So they were wondering if they should go in. Mikey, Shelby, and Chris went in. The others stayed outside to search for clues. Then that's when Ashley let out a loud scream. That's when people from inside came out and asked what was that scream. Then Lamar said "I think it was Ashley". They went off in the direction they saw Ashley go in. Then after about 10 minutes of searching they heard a loud scream form the road. They ran up the hill but it took off so they couldn't chase it on foot. They did however see the driver. But it was not what they expected. They all looked at each other. "Did you guys see" Lamar cuts him off "yes we saw it". Chris said he didn't and asked what it was. Mikey said "it was a clown".
Chris said "are you serious?" "yes" said Mikey. "well now we have 2 people to find" said Mikey. They ran to Mikey's car. Then Mikey drove to the police station. They told the officers what happened. The officers said they need a description of the vehicle. Mikey "said it was a black van with black tires and for some reason had 4 doors on it. Then Mia said "Ashley has a van like that.
"OH YEA" said Mikey "We need to talk to her dad". One of the officers told him that he wasn't here. So everyone got in Mikey's car and drove to Ashley's and one of the police officers was following them. Mia knocked on the door and it came open. They then went in to the house. They looked to there right and saw Donna sitting in a chair with duct tape around her mouth, hands, and feet. Then they saw Donna standing there and the clown. The clown took off his mask and it was….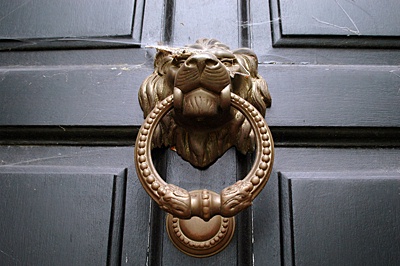 © Linhda T., Durham, NC