The Haunted House
November 3, 2016
THE HAUNTED HOUSE
Living in Sacramento ,California , everyday was just a normal day. We never thought something this crazy would happen.
It was monday afternoon , when school has ended. Eventually during school , I had made plans with my friends that we would smoke at a house that was for sale. Right after school , I was looking for my friends , but they were never around. I was worried. I thought something happened to them, so I thought ; what if I showed up at the house , maybe they might be there. When I got there , I heard laughter coming from the back. I walked in and there they were ; just sitting down and waiting. They probably thought I wasn't going to come but I did. I asked them "how long have you been waiting" . They said, "20 minutes" .
I was laughing for a minute but I was like damm , that's a long time. After our conversation , we walked in the house so I could rolled up and we could smoke. We were there for about an hour and a half , smoking two blunts. But I had a weird feeling about the house we were staying in. I got up and went to the other room next door. I walked in and then I heard a laughter. This laughter didn't sound like my friends laughter. The sound of the laughter sounded creepy as if a spirit came up with a plan to get my friends. But who knows maybe it was a plan. Anyway I turned around and went back ; when I got to the room that my friends were in , they were gone….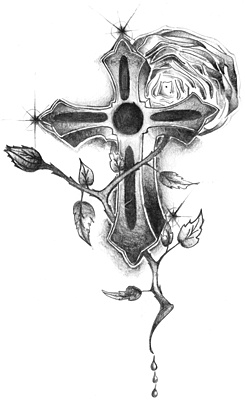 © Ricky P., Natchitoches, LA