Do you know who?
October 25, 2016
There once was this guy named Trea, he was very smart for his age. He went to college to study about people and how they react to different things. Trea was so smart and picked up on things so easily he became aware how people react, and how they react to different chemicals when, touched and drank. He started to make potions and drinks to put people asleep to make people do what he said, or to hurt them very badly. There was also this kid, his name was Wyatt. Wyatt was in almost every class that Trea was in. They became friends and they started talking to each other, they helped each other with their exams and homework, and anything else you could imagine of doing in college.
Well they both were out riding their bikes one day and this guy comes up to them and asks them what they have been doing today.
They said," We have just been riding around town seeing where we could do a few tricks and try a few new ones."
He said," You guys don't happen to be getting in trouble do you?"
They said," No, just been riding."
He said," Okay! Have a good rest of your day.''
Later on in that day, when they both returned to their own houses. Trea lived across the street from his friend. They talked to each other off of Instagram,Wyatt messaged Trea asking if he wanted to play Xbox with him.
Trea said,'' Sure why not."
They then both got online and started playing. Four hours later, it was 11:30PM on a Friday night. They were both logged off of the internet and Wyatt was asleep, on the other hand Trea was still awake and he was thinking to himself I wonder if anyone is awake now, and if that bike I really liked is still lying outside. Then he got his clothes on, went outside rode his bmx bike down to where the bike was where it was sitting out and he saw it. He went right up next to the bike, he picked it up made sure the chain was on it and it worked good. He finally got on that bike, grabbed his own bike and hurried up and road home.
That next day at eight o'clock' in the morning his mother got a phone call from the police saying,'' Hello, is this Mrs.Smith?''
She replies,'' Yes, this is how may I help you?''
He said,'' Well I heard a few things about your son stealing this kids BMX bike. Is this true?''
She said,'' I haven't heard of anything why?''
He said,''Oh, I was just asking because I have had a few parents calling and saying that your kid has been going around the trailer park and stealing a few bikes or bike?"
She said, No, I don't know of him doing this I have never even seen anything that I have not got him, in his possession.''
He said," Okay, just making sure thanks.''
The next day the boy that had gotten his bike stolen had forgotten about it because he knew that he would never see it again. That same day his mother went online and ordered him a different bike,from the one that had been stolen. He rode his bike around town just getting used to it and everything. The next day everything went back to normal. But after that it was that night that something happened that night. But this time it wasn't Trea that did it, it was someone else.
They were on there way to steal the bike, the grabbed it, jumped on it and started pedaling away as fast as they could. But they didn't just leave without not hurting anything, before he left he broke two trailer windows, and knocked on the door and rode the bike away. In the morning the boy woke up to his bike gone again and from that day on the new bike that he had got he kept them all inside or locked up. To this day the boy, and the mother still have no idea who did it.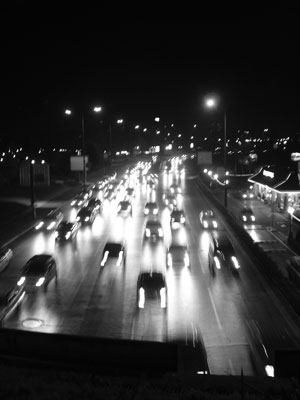 © Marietta S., Pleven, Bulgaria