The Mirror is Laughing at Me
September 27, 2016

Charlie Chaplin said, "the mirror is my friend because when I cry, it never laughs." He lied. That is exactly what the mirror is doing now, laughing. Laughing at the fiery flames framing my face, laughing at my dull lifeless eyes. Laughing at this hollow version of myself. The only thing I am filled with is the sounds of gunshots and crying. I'm haunted by that voice. I'm haunted by memories of him. I'm haunted by memories of that last day.
I knew something was going to happen; everything was too slow, as if I was floating along a lazy river. The bar was filled with a smoky haze, giving everything a sense of inebriation. Come as you are by Nirvana was playing softly in the background. Maybe it was the song that put me in a disconsolate mood, or it could have been the story Blaine was telling the bartender. His younger brother was shot, in front of his own kids too. His other brother Samir, who was the only one to see the shooter, but couldn't recognize them, hadn't said a word since the incident.
My attention though was not on the story, but on the only sense of light in the hole in the wall. Ajax was the most unique man I had ever met. He was tall, dark, and mysterious when I first met him. But as I fell in love with him I came to know his dark for light. He was madder than a hatter, always thinking of 7 impossible things before breakfast.
"Sable, you fiery vixen, would you like to run away to New Orleans with me?" He whispered in my ear, I could feel the smirk in his voice. Tugging on my hair, he whispered, "The heat is getting a little thick don't you think?" I cracked an eyebrow at him, and let a smile slip onto my peach colored lips. I simply stared at him, for his gaze held me captive. "When you smile, the world stops, and I am no longer in a world of death and destruction, but I am in a world where I can sit and enjoy the warmth of the fire that is your hair. Your flames rage with passion and fueled by-"
"By you" I exclaimed fondly, interrupting his quirky poem. It was the last time I'd hear one of those poems.
It was 2:09 am when it happened, just before last call. A group of men walked in, I had noticed one spotted me and kept his gaze on me. Ajax froze beside me, sensing it too. I looked at him, with a question in my eyes. What was going on? Then I heard it. That voice.
"Blaine, who is the girl with the curly hair?" Everything moved in slow motion. I turned and made eye contact with the man, his eyes filled with a blaze of rage and despair. Blaine looked between us and made the connection, whipping out his pistol.
BANG. BANG. Two shots.
The next thing I knew, I was looking into Ajax's eyes, wide with surprise. I choked out my own cry of despair as I dropped to the ground with him.
"Don't miss." He said. Then he was gone. Forever.
The Mirror is laughing at me. But I'm laughing back, as I reach for the scissors.  Each curl cut off is a weight that is no longer there. No longer will I be recognized as the girl with curls of flame. No longer will I feel the ghost of his fingers pulling a curl, as if it's a lever and he'll get a prize. No longer will I miss. No longer will Samir recognize me. This time…I won't miss.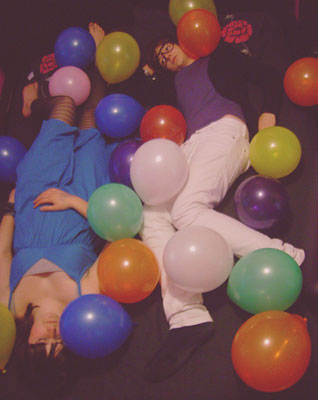 © Jess B., Nottingham, United Kingdom