The Rain
July 14, 2016
The rain fell softly at first, but gained strength as the night grew near. The sun, continuing its daily tradition, began to plunge below the the distant offing. I watched from a cracked window as the sun began to sink, drowning in a vile sea of profound orange light. The bleeding clouds above found no rest, flooding my ears with the whispering of the rain. This, in turn, gifted me with a similar,sleepless fate. I studied the plain features of my bedroom ceiling, contemplating the meaning of it all. Then, as if sensing my uneasiness,the whispering of the rain turned malevolent. The whispers turned to screams, and my contemplation turned to realization.
"It never rains here."
My words seemed unfamiliar to me, breaking a silence seldom disturbed in my mind.
"But it never rains here!"
I said it again, repeating myself with even less familiarity.
"Rain?...Why rain?"
I continued to reiterate myself, trying desperately to know if the words spoken, were infact my own. However, I found no relief in the answer I gained.
The rumbling of thunder grew closer, apparently making up for lost time. My vision blurred, lightning cracked, and shapes began to twist and dance before me, flowing to the melody of the rain. It was then that my eyes closed, finding a dreamless sleep that would carry me to morning.
The rain had ceased with the rising of the sun, and it all seemed to be nothing more than a bad dream. Groggily, and without the slightest amount of haste, I came to. Sensing the change of scenery, although subtle, made me jump up from the rough carpet that sloppily lined my bedroom floor.
"I must've fallen off my bed while I slept…"
Although a seemingly reasonable explanation for this occurrence, I knew I was wrong… Something much more sinister had happened in the night, something stranger and more malicious than just the rain. The intense ringing in my ears peaked as I stood,then, with addition of movement, began to tail off into silence.
That was it! Silence. Complete and utter silence. I walked over to the cracked window beside me, and peered through the distorted glass that separated me from the emptiness I saw.
"Nothing...Just Nothing!"
Beyond the thin,transparent layer before me stood nothing but desert. What desert it was, I knew not, but with this overwhelming change came an odd inkling familiarity. The notion tugged at my fragile mind until I could no longer doubt its existence. I was always alone, I was always here… alone. I had known this deep silence long before the rain began to fall. I was created alone, and would die alone… Here in the endless deserts that surrounded my home.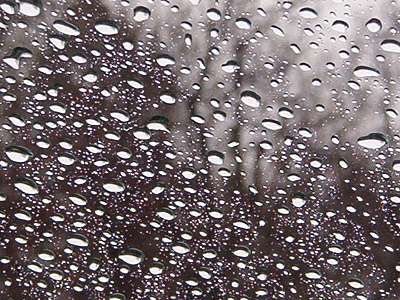 © Terrin C., Humboldt, IA