The Fight
January 6, 2016
The girls' bathroom at Pinecrest Jr. High was almost always sparkling clean, and smelled of lavenders. The bright green and deep blue tiles that lined the walls usually gave a happy spin to the day. The sinks were a plain white with bronze colored taps. Colorful origami butterflies hung from the ceiling on strings. Like the rest of the school, it just had an air of being a happy place. Well, most of the time. To a girl named Nancy, the bathroom was the setting of her nightmares.
The principal at Pinecrest, Amanda Bee, hated bullying, and most definitely didn't want it at her school. She wrote in her journal what happened every day, and what happened on March 5th was the hardest day that had ever happened in her entire career.
March 5.
Today during lunch, a fight broke out in the girls' bathroom, and I'm determined to find out who did it. Unfortunately, the bathroom is the only place in the entire school with no cameras, and the girls who witnessed it are either too afraid to talk because they were threatened, or they are the ones who did it. At the moment, all of the witnesses, and possibly the attacker are in my office waiting for my jurisdiction.
Nancy went to the hospital with a broken rib, and a bloody nose. She's in no condition to tell me who did it. Without the help of Helen and Daisy, Nancy's only friends, Nancy might have been in an even worse condition. Helen and Daisy told me that they went into the bathroom when they heard Nancy call for help, and four other girls screaming for someone to stop. They said that once they entered the bathroom Nancy was lying in the middle of the floor, with Chelsey, Jackie, Pansy, and Tillie surrounding her. Helen and Daisy said that they helped Nancy up, and brought her out into the hall and towards the office.
Ms. Bee watched the camera footage from outside of the bathroom to make sure that no one else was in the bathroom during the fight. She saw Chelsey and Jackie enter first, Pansy and Tillie enter next, and finally Nancy and someone else enter last. The person was wearing a very baggy hoody, so Ms. Bee had no idea who she was.
She walked calmly into her office and sat down behind her desk. "So I just saw the footage outside of the bathroom, and apparently you all weren't the only ones in the bathroom. Am I correct?" The girls all nodded their heads sheepishly. "Do you know who it was?" Ms. Bee said urgently.
"She kept her hood up the whole time. She was really strong though. We all tried to pull her off of Nancy, but she pushed and punched us away and told us that she would hurt us too if we interfered," Jackie said.
"So we just stood by the side and yelled at her to stop it. What else could we do?" Chelsey asked.
"We were all scared, and the girl wouldn't let us out. She was yelling and screaming things at Nancy, but we couldn't hear them. We don't even know why she was beating up Nancy," Tillie said, "Once she heard Helen and Daisy coming, she jumped up, told us not to say anything, and ran out into the schoolyard." Pansy didn't say anything. She just sat there quietly, and looked at her shoes.
"Do you have anything else to add Pansy?" Ms. Bee said coaxingly. Pansy just shook her head and looked as though she might throw up. Ms. Bee was starting to get suspicious. She stood up and looked around at the girls. "Is that all you can tell me?" The girls just nodded their heads. Ms. Bee said, "All right then, get back to class." The girls all stood up at once and hurried out of the room.
She still couldn't believe that someone at the school would do this to brilliant, little Nancy. She decided to call Nancy's parents again. Ms. Bee pulled out her phone and looked up Nancy's parents' number. She punched in the number and waited for someone to pick up.
"Hello?"
"Oh, hello. This is Ms. Bee again. To whom am I speaking?"
"This is Mr. Willson. How can I help you?"
"Well, I'm trying to find out who beat up your daughter, and I was wondering if you had any idea what might have provoked this attack."
"Nancy was saying the other day that her classmates were jealous of her good grades and high test scores. She also said that they were being irrational because all they'd need to do was pay attention in class instead of obsessing over their phones. Maybe it was one of her classmates that did it out of jealousy."
"Thanks, that was really helpful. Bye"
"Good bye."
Ms. Bee set down the phone and pulled up a list of all of the students at the school on her computer. She printed off the list. Then she crossed out all of the boys, and also crossed out the girls who weren't in any of Nancy's classes. That still left 63 students. She crossed out Helen, Daisy, Chelsey, Tille, Jackie, and hesitated on Pansy's name, but then did it anyway. 57 students still. Ms. Bee was starting to lose hope. Then she thought it might be smart to talk to Helen and Daisy again. She called them down to the office.
"Has anyone asked Nancy to do their homework for them, or to do it with them recently?" Ms. Bee asked.
"I think Danny, John, Sophie, and Pansy have," Daisy said.
"They all got together during lunch to work on it, just before the fight happened actually," Helen said getting quieter while she spoke. "But, what does that have to do with anything?"
"It has to do with a lot of things. Has anyone said anything about being jealous of Nancy?" Ms. Bee inquired.
"Almost everyone's jealous of Nancy. She's the know-it-all, perfect graded, socially fantastic, miracle worker!" Daisy said enthusiastically.
"But I thought you two were her only friends," Ms. Bee said quizzically.
"Nancy has plenty of friends, but we're the only ones she hangs out with, or tells the important things to," Helen said with pride.
"Oh, that makes sense. Has she ever told you about any of her classmates threatening her?" Ms. Bee asked.
"Not that I know of. Her older brother does tease her and call her names, but he's at the high school now," Daisy said.
"Actually, I have heard Sophie and Pansy call her a few names, but I thought that they were just joking, and Nancy laughs when they do it," Helen said.
"Interesting…" Ms. Bee said nodding. She typed up something quickly on her computer, glanced at the monitor, and then back to Daisy and Helen. "How many classes do Nancy and Sophie have together?"
"Three I think," Daisy said.
"Maybe four," Helen said.
"What about Pansy?"
"Pansy and Sophie's schedules are almost identical," Helen said. "I think there is only one class that they don't have together."
"Oh, yeah. Pansy is taking science elective with me, but Sophie's taking Drama," Daisy said.
"How did you know that Sophie's taking Drama?" Helen asked incredulously.
"Pansy's always saying that she wished Sophie had taken science elective with her rather than taking drama. If you ask me, neither of them need practice in drama," Daisy said while pretending to do a damsel in distress faint. Helen and Daisy both giggled. They both stopped giggling at the same time, and looked up at Ms. Bee.
"Why are you asking all of these questions about Pansy and Sophie?" Helen asked.
"I'm still trying to figure out who did it!" Ms. Bee said exasperatedly.
"Have you thought about looking up their grades? I would say someone with lower grades would be more likely to be jealous of Nancy." Helen said.
"I doubt it. Most people have low grades because they just don't care, I think," Daisy said.
"Well it seems like the most likely suspects are Pansy and Sophie. I think it's time I talk to them," Ms. Bee said. Daisy and Helen walked out of the room. Ms. Bee called Pansy down to her office.
"Hello Pansy. I think you might have something more to add on the subject of the bathroom fight. Do you?" Ms. Bee asked. Pansy gulped, looked at her shoes, and nodded.
"I know who did it," Pansy said quietly.
"Who? Can't you tell me?" Ms. Bee said imploringly.
"No, she said she would hurt me too if I told anyone. I thought we were friends, but she just won't listen to reason anymore. She's crazy!" Her voice rose as she spoke. "She told me that she was going to get Nancy for always being better than her!" Pansy started sobbing.
"It's alright. You don't have to tell me. I think I already know," Ms. Bee said softly. Pansy left the office still crying a little. Ms. Bee called Sophie down to her office. She walked sheepishly through the door.
"It was you, wasn't it?" Ms. Bee said solemnly. Sophie nodded and cried silently.
"I was upset, I was frantic, punish me all you want," Sophie said. "But how did you know it was me?"
"Besides Pansy, you were the only one with multiple classes with Nancy, got tutored by Nancy, and teased Nancy," Ms. Bee said.
"Oh, seems like you got me," Sophie said waving her hands unenthusiastically above her head in mock excitement. She was still crying.
"Why did you really do it?" Ms. Bee said.
"I was jealous of Nancy. She's better than me at everything! My friends are always laughing at my grades, and everyone always talks about Nancy. Brilliant, little Nancy. The pride of the school, the social hot spot, the girl that every guy has a crush on, the one with lots of friends, the teacher's pet, the trendsetter, and the list goes on and on!" Sophie's voice cracked. "And she doesn't even know it. She talks to the people on the low end of the social chain, and acts like they're her equals. Nancy knows everyone! It's like she has memory superpowers. So that's why I did it. I hated that I always had to live in her shadow. My temper peaked, and I took it out on Nancy. I'm really sorry." Sophie said it with a plea in her voice that made Ms. Bee a little less angry.
"I'm still going to have to punish you for hurting Nancy," Ms. Bee said. Sophie merely nodded.
****
Sophie was suspended for a week, and spent that time writing a 3 page apology letter to Nancy. Nancy made a full recovery, other than a slightly crooked nose that somehow made her look more daring. Sophie apologized and gave Nancy the letter, which Nancy promptly threw aside. She hugged Sophie and whispered, "I forgive you." Of course, Sophie cried, and they became friends, real friends.
Nancy also became friends with Pansy, and soon found out why it was much more fun to have more close friends around. Nancy's brother stopped teasing her as soon as Sophie found out about him, because Sophie wanted to make sure that what she did to Nancy would never happen again. Ms. Bee started a tutoring program which Nancy, Daisy, and Helen all volunteered for. Sophie and Pansy eventually learned how to work hard in school, and became straight A students. In the end, everyone was happy, and they remained friends for the rest of their lives.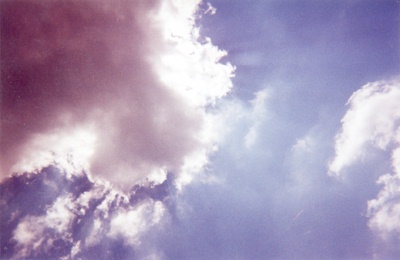 © Kena A., Huntsville, AL