Bloody Love
March 7, 2013
One day Carsyn arrived her new home in Utah. She noticed the new paint job, and the garden out front she was speechless. While she was unpacking she looked out her window, and saw a guy and his siblings out in the yard playing. She quickly ran outside.

Eager to introduce herself she she walked up to them and blurted out "Hi! I'm Carysn." The two kids looked at her for a few minutes then the older guy spoke up and said 'Hi! I'm Avery! Nice to meet you." Carsyn's face started to turn solid red. When she got back home, she ran to her room yelping. She thought Avery was the cutest guy she had ever met. Her mom called her into the living room, and told her she had just finished talking to Avery's parents, and that Avery has a girlfriend.

Carsyn was furious. Dad came down the stairs screaming, and before you knew it a family of fats followed behind him. Carsyn went back up stairs not even paying attention to what's going on and started to think, and think, and think harder, and harder about this problem.

Still not knowing him well, she couldn't bear the thought of someone else having him if she couldn't. Late that night Carsyn went into her dads new office, and opened his drawer, she was started at the bat that flew out. Quietly she hunted for his knifes, soon she found them and slid one into her pocket. Around 3:00 am when she knew everyone was asleep, she climbed out her window as quiet as she could. She tiptoed across the yard to Avery's house. To her surprise she realized Avery's window was open.

She looked inside, and saw him lying in his bed sound asleep. So peaceful looking. Quietly she crawled through the window and made her way over to him. In the blink of an eye she removed the knife from her pocket and had it open in her hand. Suddenly without hesitation she began stabbing him in the chest over, and over. When she knew he was dead, and no one could have him she climbed out the window, and went back to her window. She crawled in, and went straight to her bed for a good nights rest.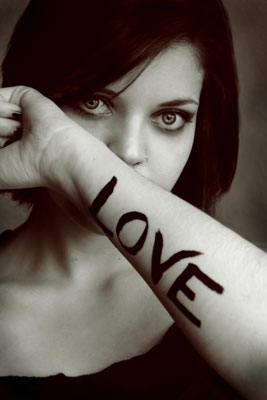 © Michelle B., Blairsville, GA