This Is My Curse
February 7, 2013
"Run, run, run, as fast as you can," the voices chant, endlessly, driving me mad. They hiss and crackle, coming from all sides. I'm running through something, but what, I know not. Everything is blurred, like I'm running through fog. It's almost like a maze, but there is no end, and no way out. Tears race in a steady stream down my face. I have to get away, get away from them, these things that haunt me, torment me. "You can't escape," one whispers in my ear, and I spin to face my assailant, but there is no one there. "Who are you?!" I scream, desperately. The voices laugh simultaneously, hauntingly. I tear off down another pathway, hoping for an exit, but to no avail. I crumble to the cold, hard ground, curling into a tight ball. I clamp my hands over my ears and squeeze my eyes closed tightly. "It's not real, it's not real," I tell myself, hoping more than anything it's true. I can't distinguish between nightmares and reality. Sometimes I think they are the same.

I must be in the room, but I've no way of knowing, because I can't escape the tricks my mind just loves to play. Yes, I tell myself, I'm in the room. I force myself back into my conscious mind, before any more demons can haunt me. This room is white, with foam padding on the walls and floor, and no windows, just a door without a handle. They said it was a fun room, and that I would like it. It was for "special people", they said. I think it's a torture chamber. They just tossed me in, and locked the door. "We'll make the bad things go away," they said. They lied. The bad things only got worse in here. I started remembering things since I've been in here, things I never wanted to relive. "Remain isolated" and "Prone to outbursts of psychopathic fits", that's what it says on my file. "Crazy," is what they called me when they thought I couldn't hear. That's what got all of this started in the first place. My acute ability to hear everything. I can't miss anything, but no one believes me. I can hear a man talking two miles away, if I tried. I can even hear the nonverbal things. Facial expressions tell me a person's thoughts as easily as a billboard. This room made me focus in on my memories, since they are all I have left. I remember all of those nights. The night I heard a woman's terrified screams, the night I heard repeated gunshots, the night I heard a baby's cry stifled.

My 'special' power or whatever, it isn't a gift. It's what caused me to be put in this room. No one could handle my random outbursts of terror, as I heard some unspeakable thing from miles away. No, this thing will destroy me. This is no blessing, this is my curse.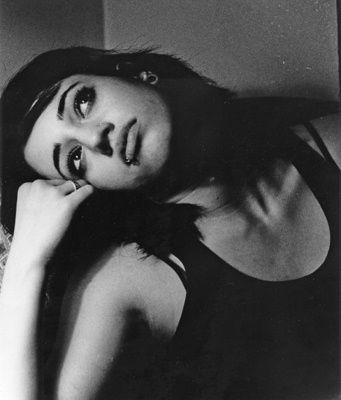 © Jessica B., Bethesda, MD