Two Faces
November 16, 2012
There was a young girl, about 12 years old, wandering the aisles at Walmart. She drifted among the others and looked upon the different items with disinterest. After all, that wasn't what she was there for.
It won't take long, she thought.
And it didn't, because soon a man came up behind her and picked her up around the waist, running towards the exit. The girl, quiet as can be, instinctively pulled out something shining and silver from her right sleeve, pressed a button, and drove the blade into the assailant's back, just next to his shoulder blade, then yanked it out roughly.
He reflexively dropped her, writhing in pain. Blood began to ooze out as he ran for the exit.The girl stored the pocketknife, just as people were starting to notice the ordeal.
A police officer stopped the man and handcuffed him. Multiple women were gasping in shock, spilling their various accounts of what they saw, but nobody mentioned the knife. They turned to look for the girl, but by the time they did she was gone.
Her pigtails and pink cardigan screamed her innocence, but the man screamed her ruthlessness. He was just a shopper. She was just a lone girl.
After all, not everyone is as they seem.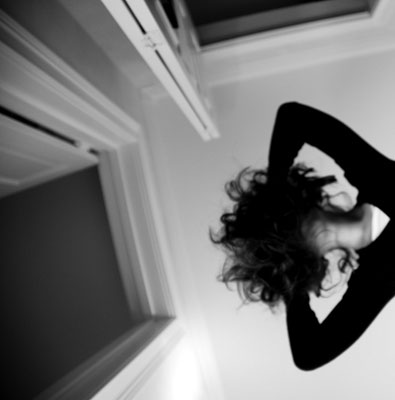 © Sarah M., Blairsville, PA