A Long Night
November 1, 2012
A Long Night
"WHAT IS GOING ON?" Lucas screamed. Sheldon had no answers; he still cannot believe what is going on either.

"You killed him, I can't believe it." Sheldon said in a panic, his blue eyes huge with fear.

"You saw what happened, he hit me first, and it was self defense." He kept scratching his red hair trying to think of what to do next.

"But you are still alive, what are we going to do."

"First of all we need to get rid of your camera; you were dumb enough to take pictures during the fight."

"It's my job, and do you know how long I had to wait online to get this, they've discontinued these."

"That doesn't matter, we are in the New York City Park, and we have to hide this body now."

"I do not have anything to do with this; I am going to destroy the evidence and act like I was never here."

"It's too late for that, you're a witness now and you are already too involved, you pick up the legs and I'll grab from the shoulders." Lucas started to reach down, but stopped when he noticed that Sheldon hadn't made a move. "Well, don't take all day."

"Isn't it a little obvious if we start carrying a body through New York, no matter how late it is, this is the city that never sleeps for a reason."

"You have a good point" Lucas stood there for what seemed as hours just scratching his head, the stress was obviously getting to him. "Alright, here is what we'll do, I will go get big garbage bag and you stay here and watch the body."

"What? Why don't I go get the bag while you watch the body?"

"Because you might not come back, while I will. Give me your camera so that I can destroy it while I'm gone."

"But what if you try to blame this on me?"

"I would never do that, now trust me, I will hurry back as soon as I can."

Sheldon truly believed Lucas would come back and gave him the camera and waited with the body. But after waiting two hours Sheldon was worried. "He should be back by now, what is taking so long."

"Uhhhhhhh, you're going to jail for a long time" A forced whisper, and forced breaths, a struggle each time came from right next to Sheldon. The word jail made him panic. He started freaking out, not knowing what to do and no idea how to handle this. He started pacing and making frantic motions, as if he was going to have a breakdown. If this guy is alive then there will be no way to stay out of jail. He finally arrived at an answer. Sheldon picked up the stone he had been sitting on and raised it high above his head; he brought it straight down on the man's skull and made sure that this was the end of it. The stone had made things a lot messier that before, he had just gone from being a witness to the primary suspect.

"I can't believe I just killed a man, oh my god." Within the next five minutes Sheldon heard sirens coming, he could only pray they were not for him.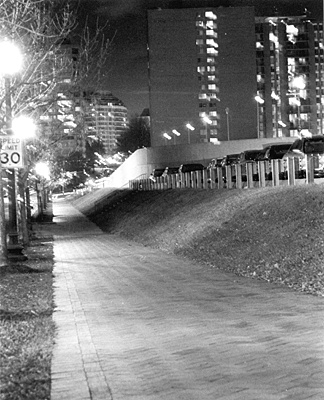 © Alicia S., Bethesda, MD