Waiting for the Execution
October 30, 2012
I can't wait.

I've been on the list for around half a year now, and today's the day. I know that sounds rather Macabre, but I really am excited. I should probably explain, okay? So the bastard murdered my uncle, who was my legal guardian and the only family member of mine who I actually liked. He had raised me since I was seven, and four years ago he was stabbed to death.

A lot of ugly accusations got thrown around in the courtroom, but I knew my uncle, he wouldn't have wanted me to respond, so I didn't say anything. I didn't actually speak for a round a month, except when I had to testify. It was pretty difficult, because I'd just started college, and I was really liking being around people my own age. I'd been home-schooled since my uncle took me in, so those classes full of people were a wild experience.

Detective Branson and Mr. Bryant, the prosecutor, both greeted me at the prison. They have always been there for me, since the trial at least. They say they like to check in on me because of my "past traumas," and they never seem to believe me when I say that I'm happy and over everything. I think they're just over protective because I was a "fragile individual" when I met them, but I really do like have parental figures in my life. They were at my graduation last week, and they looked as proud as I think parents would look.

But that really isn't what I should be thinking about right now, because my graduation was outdoors, bright and breezy as it rolled on, and the antechamber we're in is cold and dank. The man in the orange jumpsuit is brought into the room we're observing. He can't see me through the two-way mirror, but I can see him. His face is lined and craggy, and tufts of white hair dot across his scalp. His eyes are resolute, and if I were to guess I'd say he was at peace. They probably are—he requested the death penalty in the first place. It was the only way he would agree to plead guilty. He's a little different than I remember, but it always has been difficult seeing him in my minds eyes.

"Goodbye, Dad," I whispered at the glass as they pump his veins full of the paralytic fluid, and I know he can't hear me, but I swear his eyelids flutter in response, before he leaves for good.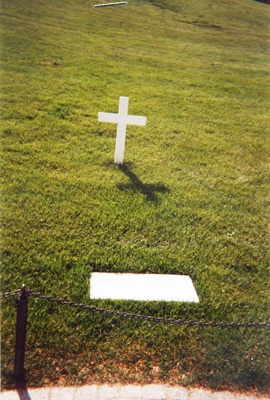 © Whitney T., Glenpool, OK