The Intruder
October 25, 2012
I saw this movie and it was about a little boy having nightmares about this guy that had no face. He guy was called Hollowface and he wanted to rip off that boys face. Every night he would write about the things he did. His mom took him to every church she could find and none of them worked. She had no idea what to do until she got a boyfriend who then became her husband. He talked to the little boy and said to fight him off. When he finally defeated Hollowface and the little boy put the notes in a tree where no one could get it or even find it.
Years later there was a little girl having a picnic and her cat went up a tree and tried to dig something out. The little girl called Nina wanted to know what was going on. She stuck her hand down the hole and grabbed a tiny wooden case inside there was a note. It was the note that the little boy wrote. The next day the little girl was having nightmares about Hollowface. And one day he was hiding in Nina's closet and Nina told her dad to check in the closet. He was slowly creeping up on the closet. Then he found Holllowface and started fighting him and then he grabbed Nina and ripped her mouth off and left.
After two days Nina couldn't talk. Then one night Hollowface came back, but this time the parent put in a security alarm and it went off. Dad came and the video caught dad fighting Hollowface and Hollowface ripped off her eyes.
They went to a hospital and gave Nina therapy and they went over the tape and saw that the dad was fighting nothing. They thought the dad was crazy and that he transferred his imagination to his daughter. But one night Hollowface came back and he was going to kill Nina. The dad wasn't there because they said he needed to stay away from Nina. The dad finally found out what was going on. He raced to his moms house and told her that he was back. He was the little boy that fought him off and that hid the note on the tree. He raced to find Nina and Nina was there lying in her bed. He was about to get killed by Hollowface. She was in a very deep sleep. Dad was trying to wake her up. He was trying to shake her so she can wake up. He was telling her to fight him off just like he did.
She was finally awake and she could talk and see. Her dad was finally with them and Hollowface was never to return again.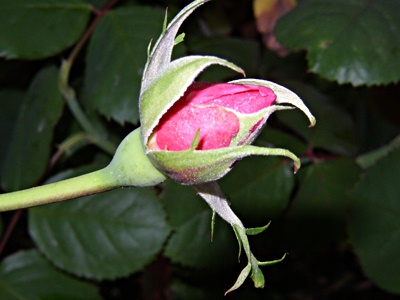 © Lauren B., Edina, MN