The Old Lady and The Candle
October 21, 2012
THE OLD LADY AND THE CANDLE

Have you ever felt extremely guilty? Well, I have and that's when the candle blew out.
I went outside to fetch my ball in Miss Celestine's garden when, there standing in front of the old crumpled brown house, was her, Miss Celestine. She asked me to tea so I went around to her over grown garden and ate crumpets that tasted like dust. She told me a story about her house, saying that it was the most precious thing in her whole life apart from a burning candle. I asked her why and that was the most dreadful mistake I have ever made. She whispered and told me her story that changed my life.
Miss Celestine had owned ths house for generations. Her great, great, great grandfather had discovered magic in that house and so in his Will, it was written that the relative who should receive his house must know and pass on to his family a burning candle. He had put a spell on it so that if it blew out, their house would be taken away from them.
Miss Celestine wasn't married and didn't have any children or living relatives and so she chose me as her heir. I was the one who had to keep the candle burning as she was old and sick. I made sure the candle was well kept until one day, when I came back from school on my pretty street, there was an ambulance in front of Miss Celestine's overgrown garden. I rushed over and asked the man what had happened. He shook his head and said quietly that my Miss Celestine had had a stroke because the government had taken her house away.
I looked behind me and my greatest fear came true, as there lay a stale Miss Celestine. She looked deeply into my eyes with a frown and stared at me with disappointment and sadness.
I then realised that her candle had blown out.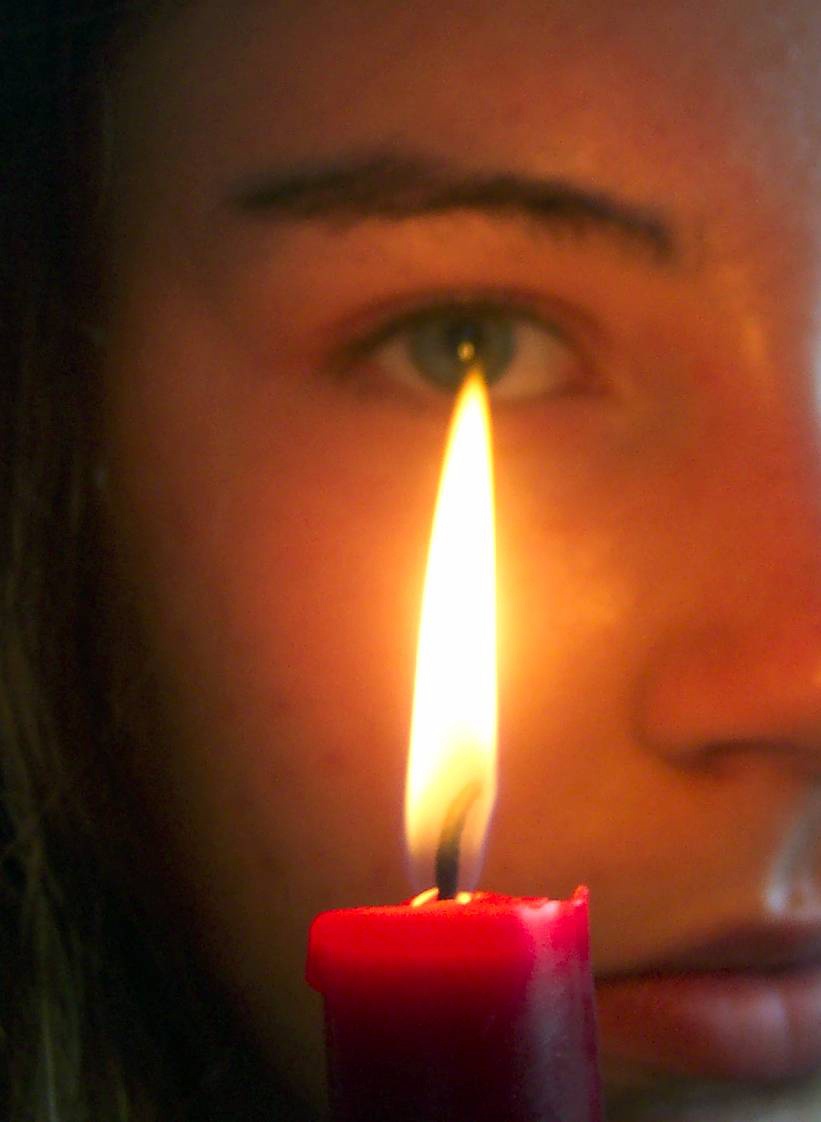 © Elise S., Clarksville, MD