Dorm 529 (part 1 Taura)
August 30, 2012
Hiding behind my black curtain of hair, I slump into the assembly hall where six hundred and fifty girls older and younger than me are talking to their friends. Friends. Something I don't have the luxury of. Anyway I don't care, I got what I wanted….

A screech like tyres on an old car suddenly skidding to a halt fills the assembly hall before Mrs Baxter's chirpy, cheerful and quite frankly irritating sounds through the hall.

"Good morning girls!" she tweets, a bird early in the morning being chirpy like her. "We've got a long list of things to get through this morning so lets get started," which is my que to get my note pad out of my black leather looking bag decorated with silver studs reading: Taura (my name). Flicking through the pages of my note pad with my black biro writing scribbled across it like black threads coming loose of a black scarf.

"Now the big news today," Mrs Baxter chirrups, "we are going to change the dorms- starting from today! Isn't it exciting?"Confused, Mrs Baxters' glorious smile seems to sink down as she sees the result of her words. Like everybody else, Mrs Baxter's words come up and strangle me.

I am moving dorms.

I'm moving dorms!

Insults are thrown at our head teacher but she simply dismisses them however they do make an impact on how her attitude is from then on in the assembly.

"I'm going to read out each new dorm room and once your new dorm room has been called please leave and start taking your stuff out of your former dorm. Let us begin," shuffling papers she starts reading out names and dorm numbers despite this long list of names, none of them is mine. This is bad: only the worst girls are left about fifty of us.

"Dorm 529: Taura Akita," that's me, my name has been called, "Sumie Ito," oh no, "Leiko Gunma," help, "Inoue Toyama." I don't know how I'm going to survive.

Scribbling down my new room and the people I'm sharing with I slowly stand up, the assembly hall waving me good bye…..

Whilst packing in my room there are tears, there are hugs, there are good byes, there are memories shared and there are more tears none of which come from me. What's the point in pretending to cry when I feel like I have just met them this morning and don't remember any of the memories that I'm supposed to. They don't know about me so I don't act like I'm not bothered however I don't cry hysterically like Shika the lovely girl who I don't really know and who slept across from me.

"I'm going to miss you Emo," sniffs Akuro. Loathing that label that has been put on me I steam fury like a blazing hot kettle about to sizzle. Yes I have long black hair. Yes I where gothic dark clothes. Yes I don't talk to anyone. Yes I walk about the school by myself and listen to depressing music but that does make me an emo does it?
"You never really liked me," I blurt out blandly, "only joking! I'm going to miss you too!" I back track on myself as I realise that Akuro does like me as does Shika, it's just Miya that doesn't.
Clearing up the last of my stuff, I say my last good byes and leave the room. Pain sizzles in my chest as I walk towards my new dorm 529. Pain because I'm in a dorm with a bunch or weirdos. Pain because I have to have separate tests at school since I can't remember anything. Pain because I'm leaving my home (sort of). Pain because I just had to leave behind three girls that might be nice and might have been my friends. Pain because I can't remember.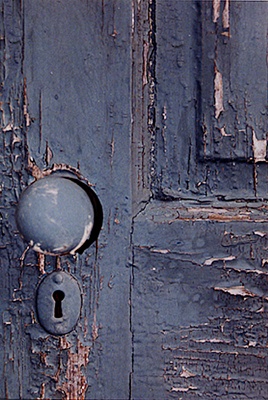 © Samantha H., Savannah, GA