spring falling
August 14, 2012
You see a lot of people on a day like today. A sunny, warm, fresh spring afternoon. You'll see the women doing their shopping or men playing golf or the teens meeting their friends or what I'm trying to say is... that it is an average spring afternoon. And on this no more than average spring day three boys cam whizzing down the path as would any average thirteen year old boys. They were biking along to their favorite store, one that sold chocolates and candies and little cheep pocket toys, just like all the average boys favorite stores.
But today, on their way to this average store, as they cycled down their average path they came across something that to them was a little un-average. A girl was stood on the edge of a bridge that by any standards was far too high to do anything useful from. The boys had seen her in the town many times through their lives though never this far out. She was looking out over the edge and at a first glance you would think that perhaps she was taking in the view of the river below, but after a short wile of examining the girl the three boys concluded that in fact she was assessing the distance in which one would fall and consequently the mortality rate of such fall in which this case was awfully high. "excuse me miss" the first boy started "but what could you possibly be doing in a spot like that?" the girl turned to face them and even though her cheeks were stained with thick black marks were her tears had dragged her makeup down in harsh and very noticeable lines, she smiled and replied "oh nothing, just having a few moments to think is all." Though her words were far from convincing. The second boy, being a little less then satisfied with her dull reply then questioned "are you sure? Because where my fellow companions and I are stood, it looks awfully like you are thinking of jumping off that bridge and straight into that water!" the girl sighed and answered the boy "well maybe I am. I, I do not know. Sometimes your mind can be an awful thing." The boys, a little weary of this answer, discussed this amongst themselves a short while before letting the third boy say "I guess you are right, about our minds being a horrible but jumping off that bridge would most defiantly kill you." The three boys felt uneasy about the thought of someone dying, and as the last few words left the third boys lips the now presumably fake smile faded from the girl's lips and her mouth finally matched the rest of her solemn face. "Perhaps" she said, "perhaps that is what my mind wished for, you know a happy, quick end." The boys stood in silence and stared at this now shockingly suicidal girl. Looking to each boys widened eyes, the girl sighed again and spoke one last time "oh i don't know. One could only imagine the happy ending to such a painful life like my own. A life in which death seems a lot more reasonable then living on in such a hateful world." She turned her back to the boys and after a long drawn out pause turned back and said "i must bid you a farewell young sirs, spend too much time out and your mothers may fear something awful has happened to you all." And the boys all knew this to be true. "so, so long dear fellows it was an absolute pleasure talking to you three." Each of the boys wished to say something more, maybe to comfort the girl or get into greater detail in why she felt like she did, but none of them did. They just climbed back onto their bikes and carried on down that once again average path to their average store.
They took the same route home but there was no sign of that girl neither did they see her around town ever again. Whether she did or did not meet her wished for demise that sunny, warm, fresh spring afternoon always remained a mystery to those three thirteen year old boys whom from that day on made it average to stop and look over that bridge to see if there was any sign of that lonely girl. But to their annoyance they never saw a single thing.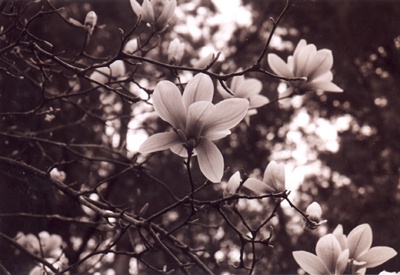 © Laurie T., Hopkinton, MA