Sinister Silence: imitation of E.A.P.
July 29, 2012
You who pass me by, you look lightly, so very lightly towards me that at times I feel insane. Insanity is not as such a subject to be presumptuous with. That day decorated your view of me to that of a misanthropic man. That day decided that I am ineligible to take any freedom of life as my own. I would take wondrously the idea indeed, that though I had partially participated in an imperfect and pre-meditated act, insane is an incorrect interpretation of my image.
Every day I had lost my ears to eerie annoyances from whom I was once dearly devoted to. I found not what she said to be rude or ridiculous but the voice in which it had been portrayed through. Throughout the thundering thicket and past the passive plains, her voice ventured past the ranges of normality. I continually considered how her servants may have endured the shrieks and shouting ruptured from her form.
Obstreperous, of all my days and deeds, obstreperous! Never could I find a suitable area away from her! Of course, I must rid myself from this demon! Demon she may be, and demon she may stay, I still suffer from singular doubt of how this had started. It cannot have become from me, I am always able to attain a certain measure of sanity under average to difficult decisions. It must be her! She sits stout upon a chair paid in full by me, under a roof set in place by me, why should her voice not vise my soul in a pleasant aura!
My logical mind foretold of a blissful silence that would follow me after ripping the soul from her body. I was unfortunately uncertain, uncertain to where her soul slumbers. Perhaps it was past her provocative heart. No, no, no, it had to be before her brain and running how she persists on acting! Either way, her soul will be found and promptly pinned to the ground with the white of the blade.
The day came when I could no longer live with such a foul, foul fiend. Sadly for my dear mistress, this day descended upon me the same day she made a banquet for both of us. Her talking tempted me as her silence simplified the feelings. Rage rested heavy upon my heart. I knew now nothing could be done. She must perish!
I took her by the hand, shoved her to the floor, and made no knowledgeable attempt to calm her. She spoke sadistic sounds again. And AGAIN! Each echo originating from the depths of her bosom was more waking than the next. I grabbed a hold upon my metal meat knife and tore a hole hundredfold to the one she had torn in my ear. She shrieked and sounded the woes of her untimely death.
Gently, oh so very gently did I carve strip after strip of stinking meat. All the while I was smiling, smiling over the end of eternal annoyances. I started with the mouth, the one woe wrought part that had done me wrong. None but natural meat of the head could I see in my search. I considered continuing onto the bosom below the beating heart when I heard a horrid noise. Silence.
Silence was all I had ever eternally longed for, now it became what I wanted to wipe out. Blissful was but a misinterpretation of the bitter silence. Nothing reached my ears. Blissful is not what it was. Sinister, Sinister silence!!!! Sitting in the simplicity of sinister silence was all it took to take me towards this death. The floor felt my fall as I dropped dreary from my seat. The knife nestled in my hand twisted and sunk somewhere deep in my heart.
Here I am, in the depths of hell around those like me. Still, still do I see you looking lightly towards me? Are you not knowledgeable of where you are? Misanthropy is everywhere except in me.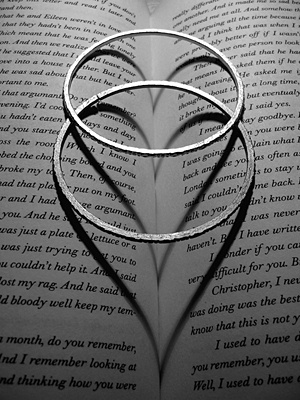 © Julia K., Old Tappan, NJ