Norman
May 31, 2012
The rain pattered on the rooftop like the little feet of playful puppies. All was quiet in the silent house, except for a small buzzing noise coming faintly from the basement. This light humming like that of a mosquito in your ear was the sign that Norman was hard at work. Norman was known for always getting the job done, and always to the best of his ability. He was careful and cautious in his work, but always enjoyed it more and more each time.
"Why are you doing this to me?" a man yells at Norman.
"Why not?" Norman smirked,"You could have turned down my offer for a ride. Not my fault that your ignorance overwhelmed you. You know sir, it is over trusting people such as yourself that leave me to wonder why this sort of thing doesn't happen more often. I cannot stand that people are so willing to accept rides from strangers, but then again it makes my job much easier."
With saying that, Norman swiftly duct taped the man's lips shut, and without thinking, Norman reached for the scalpel next to the man and began his work. he began by making incisions down each arm and carefully peeling off the skin. The man could do nothing more than let out a sickening groan and gasp for air.

"Ohh you think that moaning and groaning is going to get you out of this?" Norman asked rhetorically,"Well it's not, so keep your mouth shut while I am working, I cannot take your muttering while I am hard at work. If you keep it up, things will only continue to get worse for you."

"I need there to be silence while I do this. You need to be quiet now," Norman yelled showing his absolute power.

The fact that Norman was in complete control to do what ever he wanted, and a whim, left the man in sheer terror of what would be next but he kept himself quiet. Norman continued by stripping the muscle away from the bone. He once more reached for the small table next to the large operating bed and picked up a bone saw.
"Don't worry," Norman said sarcastically,"This will only hurt a little bit."
With the flip of the switch, the saw began to roar with its blade pulsating more and more rapidly as it warmed up. The saw began to make a screeching noise as it first hit the bone, but sliced through with ease. Norman removed the arm from the table and placed it into a waste bag that he had propped open next to him. He knew that by the end of this that bag would weigh a nearly a ton, but nothing would stop him from lifting it to dispose of the terrible crimes he would commit. Norman continued with his work, making sure that no detail was left undone. The detectives that were investigating the murders he was committing were picking out similarities between the murders. They knew that it was the same man, but because of his cautiousness they could not link them to Norman. From inside the house, all you could hear was the small humming of that saw, which meant that Norman was in the basement, making sure that his work was complete.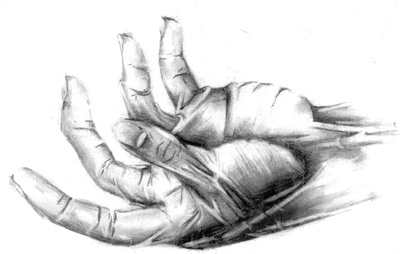 © Yisrawayl G., Philadelphia, PA