The Monster Within
May 22, 2012
When I was a child my father would tell me stories about the creatures that prowled the night stalking innocents. The legends really frightened me, that is all except one, the Bevitore di Sangue or blood drinker. As legend goes, the Bevitore di Sangue originated in Italy five hundred years ago and haunted the residents of the country.
Supposedly the Bevitore lived in the sewers and had crimson colored skin, jagged teeth and sharp razor-like scales. The Bevitore had magical powers with which they could sense the location of all the naughty children. Aside from the magical powers, Bevitore's were fast, strong and clever. When the Bevitore located its prey it would sneak under the victim's bed and at exactly midnight the Bevitore would draw all of the blood from the victim's body.
I had just shut the front door to my house and made my way into the kitchen when my dad walked in.
" So how was school today?" he had a sour expression on his wrinkled face. Immediately I knew something was wrong.
" Fine, thanks. Nothing really special happened today…" I tried not to look too nervous as I grabbed the carton of milk from the fridge.
Now I knew that I was in trouble, my dad always squinted his eyes when he was about to bust me for something.
" Really? Because that's not what the secretary at your school said".
"Nice dad, check up on me with the school secretary. You two must be very close," I rolled my eyes making sure he noticed.
He glared at me, " Ya? Well then stop acting like a child. Oh and by the way that guy Damon that your "in love" with, I don't want you seeing him any longer!"
"Oh thanks dad take away the only person that matters to me! Explain to me why you care!"
Then I said, " Ya know what? Don't tell me I really couldn't care less".
I stalked off towards my room; I couldn't stand looking at his tormented face. My tears were betraying me and I would not let him see me cry.
He shouted out, "Katherine, you don't have to act this way! Did you not listen to the legends I told you about when you were younger?"
" I highly doubt a Bevitore is going to come for me, it's all just nonsense, childish stories…" I mumbled sarcastically and slammed my door shut.
Little did I know of the events that would take place that night, and how they would haunt for all of eternity.
I remember it all like it was just yesterday… That night I woke up in a cold sweat, my window was opened so I trudged out of bed and closed it firmly. When I turned around my heart stopped. Leaning casually on my doorframe was a crimson colored, scaly creature smirking at me. I stood my ground, prepared for what was coming next. Suddenly, my life flashed before my eyes and all I could think was,]

" I shouldn't have yelled at him…"

Then, the Bevitore spoke,

" I'm not here to kill you," but deep down inside I knew that something darker was approaching, something even worse than death itself.

"Not very vocal are you? No matter, let's get to the point. Your father stole something very precious from me, I want revenge," then he pounced on me and everything went black.
Then I woke up, my skin reflected a reddish glowed on the window.
That day I left my childhood home a soulless monster, doomed to roam the earth for all of eternity.
Suddenly I felt a tingling feeling drawing me towards Damon's house across the street. I smiled, he didn't know what was coming for him.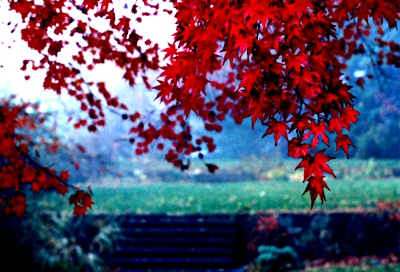 © Susan R., Iselin, NJ