the hallway
May 18, 2012
The noise came from down the hall but at first Courtney thought nothing of it. "New houses make noises especially if they're old, this is normal." She decides that now is a good time to put Kayden to bed before the babysitter gets to the house. Soon after putting little Kayden into his bed, he began to scream. Following her instinct Courtney knew this was a need help cry, and ran quickly up to his room. By the time she got to his room he had stopped crying. When she opened the door to see what was the matter, her baby was gone and in the crib, nothing. Courtney began to cry but over her crying she heard the doorbell ringing. She walked downstairs to see if it was the babysitter or her date Jordan; who she would have to explain to that she couldn't go her baby was missing. She grabbed the phone and called the police and when arriving at the door she was still providing her address and description of Kayden and her voice suddenly stops.
For when she opened the front door it was a note saying "you took him from me and now I will take his life from you." Right then she knew exactly who had her baby and she would never see him again. But, how did she find out where we were living, and why did it become such a problem? After all she did agree to give him up. Why is she going to take his life, can't she take mine instead? Don't kill an innocent baby.
The police arrived and Jordan, then a few minutes later the babysitter arrived. Jordan asked if I was OK and the police officer asked "is he the father?" It was now time to explain everything to the police. Courtney knew it wouldn't be easy and she would sound nuts to some. "Kayden isn't my real baby. You see I wanted a child and couldn't have one so, I found a mother who was adopting out a child in the area and Tara said I was perfect for her baby. As soon as he was born we would sign the adoption papers, Kayden was born a short two weeks later and the papers were signed."
The police officer interrupts wanting to know "How are you sure you can't have a baby? You're so young."

"I tried to have a baby in high school and it couldn't get pregnant. But anyways Tara was only sixteen and a few weeks later wanted the baby back. Her mom said no and since she it was a closed adoption she couldn't see him."
Again interrupting the officer asks "how does she know where you live?"
"I don't know I just Moved here, last night is my first night here." the officer asked if I had an address for Tara. I go into my files and get the paper out with her address and hand it to the officer and they left. Now it's just me Jordan and Riley but, she quickly bales out after the cops. "That was weird." Jordan said. She had no reason to stay with me suppose but still"- I quickly cut him off.

"Why did you stay with me? This is our first date since high school and well, you didn't have too."
"I know but my love for you is still here so, I wanted to stay." Did he just say he still loves me while my baby is missing and possibly going to be killed?
The phone begins to ring, I pick it up and say "hello" cautiously not knowing who is on the other end of the line.
"I see you're not too upset, if you let the boyfriend stay."
"Who is this? Where are you?"
Courtney you know who this is and your little boy is gone no. Dead, not to be brought back ever. Goodbye Courtney." Courtney starts sobbing all of those words have finally sunk into her. Jordan wants to know what's wrong but Courtney cannot find the words. She calls the police to tell them what happened and start searching for the body. For weeks not a clue turned up, forget a body. Three months later Courtney and Jordan (who are living in an apartment the next town over), got a knock on the door. It was the mailman who had a package for Courtney. She said "thank you." and noticed no return address opening the box there she saw the dismantled body of her baby boy. Jordan called the police as Courtney sat there with the body.
An autopsy showed that the dismantling had started while baby Kayden was still alive. The police arrested Tara and Riley and charged them with murder in the 1st degree. Courtney wonders how it didn't connect that night that Riley was suspicious. She had something to do with it. Riley didn't comfort her the night that Kayden went missing.
Courtney went into a severe depression after the murder and seeing her baby. Four months later Courtney hung herself calling it a "family Reunion".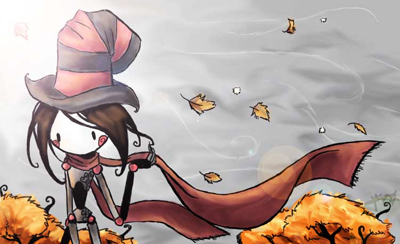 © Kirsten K., El Segundo, CA