None At All.
May 11, 2012
Jeffery Cleese sat quietly on his small porch in Southern England. The porch was very dear to him, as was the rest of the home, and he liked it very much. So much, in fact, that he spent nearly ninety percent of his home time there, on the porch. Needless to say, almost sixty percent of the ninety percent of his time spent on the porch was spend reading tabloids, which Mr. Cleese wholly believed could not, and would not lie to him. Thirty percent of this sixty percent of time spent reading tabloids was spent having quiet discussion with the incredulous faces of those being photographed. They weren't too talkative.

Having spent at least an hour that morning leafing back and forth through every photoshop-clad page, Mr. Cleese decided it was about time to do what he would normally do on a Sunday at eleven A.M. Go to the pub. So he walked a few good feet to the pub. Which goes to say: this is why liked the porch so much. He could always see the pub. This made him feel very much at home and quite safe. Upon entering the familiar Mr. Cleese laid eyes upon a ragged man with a longish beard. Upon sitting, the elderly, ragged man addressed Mr. Cleese, "Alo mate ah see that yer settin yerself dahwn fer a drank, mind ah get one off yer kindness?" This startled Mr. Cleese, who remained silent. So, the man said, "mah name ben waddle, ser, pleaseta meet ya" Mr. Cleese came to his senses (he had defaulted to thoughts of tabloids) and responded promptly, "Elo, I'm Jeffery Cleese." The man seemed to be caught off guard by this statement so Jeffery shot him a confused look. However, shortly, the man spoke again, "Any relation to John Cleese?" "None at all." However, this was not entirely true as John Cleese was actually a distant cousin and no one had bothered to tell Jeffery Cleese about it. No one ever told Jeffery about anything. But these things are of no consequence, Jeffery was not nearly as funny as John Cleese and perhaps as much as three times as inconsequential in the grand scheme of things. However, Jeffery left the bar promptly, as the potentially homeless man smelled and made him nervous and the "John Cleese" joke had annoyed him. It was now 12 PM which is quite a bit earlier than he usually leaves the pub, but alas, the proles. Something seemed… off as Jeffery approached his home across the street from the pub.
His goddamn porch was gone. So Jeffery shouted,
"My goddamn porch is gone!" Jeffery cried for three hours. It was gone. "It's gone…" Jeffery whispered quietly into his sweater, wet with tears and alcohol. Finally, he stood up and said, "Well, at least I've still got the pub." Jeffery Cleese promptly turned and went into the pub and sat down at the bar. He was correct, he definitely still had the pub.
Jeffery was found the next day. Alcohol poising.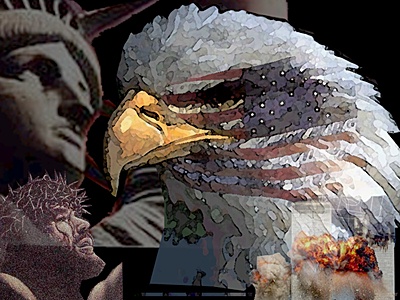 © Casey R., Lewis and Clark Village, MO