Moving..
May 10, 2012
Moving. It's probably the worst word in my vocabulary. Especially when you're leaving sunny, beachy Florida for rainy, cold, dark Oregon. To make matters worse, my parents bought a creepy, old house filled with dusty, rickety furniture that isn't even ours. Apparently, we're going to auction it to the locals.
As we pulled around the corner of the mile-long driveway, the house came into view. It was an 18th century, Victorian style house with tall doors, a wrap-around veranda, and tall, pointed roofing. The yard in front of the house was large and flat. Behind the house, trees took up most of the yard.
I heard the gravel of the driveway clinking against our car. Dad's going to have real fun cleaning that up.
Gray clouds hung in the sky. They were low and close to us. They weren't quite fog, but not clouds high in the sky either.
"We're here!" Dad announced.
The car stopped in front of the steps leading to the veranda. We sat in silence for a minute, examining the house. Mom, Dad, and I. The wind whistled through the trees.
"Well, let's have a look around, aye?" Dad said.
Reluctantly, I swung the car door open. I stepped out and smelled the salty air. The essence of the house made me shudder.
Dad lead the way inside. Mom and I followed, while Dad fumbled with the keys. He finally unlocked the front door and it swung open, creaking the whole time. The interior was dark and dusty. Dad flipped a switch next to the door.
I could tell that this house did not have a good future in mind for my family and I.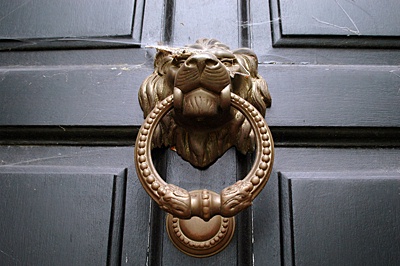 © Linhda T., Durham, NC