light within the dark
April 30, 2012
Be careful Joey that one might not be dead! Joey clinched and backed away. Lucy that's not even funny, no ck it off. Thomas cradled joey in his arms hoping he would stop sobbing. "Lucy that's not even funny", Lucy mocked. Mom said we had to be careful, she wasn't kidding. No, but being safe all the time isn't fun..Lucy wined. No, but that's what keeps us alive. Oh wow we lived another day... Woody do. You shouldn't be so negative Lucy! Lucy looked down at the animal they found dead in the forest. Poor thing, the hunters just killed it and didn't even other to move it out of the forest. Who does that. Thomas joined in the stare, hunters that's who would do something like this.

Joey felt his belly. When can we go back to the house mommy will have dinner, and I'm hungry. I know Joey, Thomas said pulling his brother closer, but mother said we had to find berries. We did now we are just staring at the dead wolf.Just behind them a crackle in the leaves sprung out silence. Thomas pulled his sister closer to him then his brother and pulled all of them behind a big bush. Get down! Closed to the ground a lone wolf looked at It's dead brother lying on the ground. Thomas stared at it almost looking it in the eye.

The gray and red wolf walked closer to the bush Not eve showing a sign of gritting teeth. Thomas had remembered he grabbed some meat for Joey if he got hungry. So that's what you want huh, he said pulling it out slowly. The wolf sat and cocked it's head. Thomas looked at Lucy and Joey, stay here and don't come out until i say it's all right. Thomas began walking towards the wolf, leaves and sticks cracking under his feet didn't seem to bother the wolf. Thomas put the meat flat in his palm.

The wolf moved forward slowly with out hesitation. Your a friendly one aren't you? The wolf took a hold of the meat and swallowed it whole.Before Thomas eyes the lone gray and red wolf turned into a girl. She wasn't Waring any clothes and blood was dripping from her tangled long brown hair and she was beginning to fall. Thomas jumped into action throughout his jacket over her naked body and caught her. She slowly opened her hazel eyes and began to smile to the devilishly handsome guy holding her.

Hey are you OK? Yes..where...where am I? In the forest, You were a wolf. I was? Oh yeah i turn every full moon, but i always forget.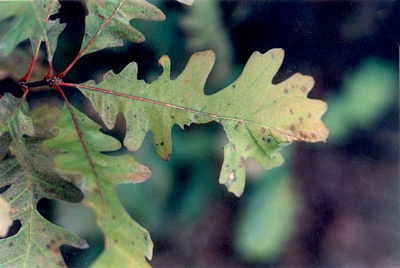 © Allison S., Eau Claire, WI