Poisoned Arrows
April 18, 2012
I stand alone in the field of unknown and unforgotten. Nobody can hear my tortured wails. Nobody is around, watching me struggle...
The monster coiled in my mind awoke, his masked eyes terrorizing my every thought.
High pitched, poisonous shrieks slithered out of it, drumming through me, knees buckled over as I landed into the deceased grass warped around my bare feet. Not one bone in my body was strong enough to pull my 'corpse' back up; the lonely soul amongst disparate depths of poisoned tales...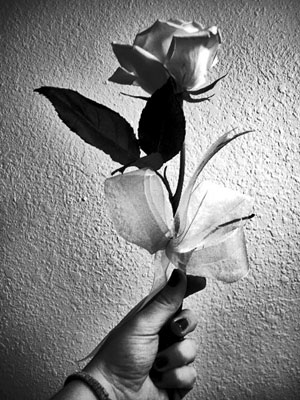 © Lauren R., Edmond, OK