The Dark Stranger
March 1, 2012
Intro

Have you ever heard about demons? Have you ever thought you saw a ghost or a spirit? Do you ever get the feeling that someone or something next to you? But, nothing is there except for air.
Well I get those feeling all the time. My name is Tina, and I swear I can see and feel ghosts, demons, and spirits. But, the one thing I have never told a soul is that I have part of a demon inside of me. I'm going to tell you a story about how I saved my friend Mandy from a demon, and let it come into me.

Friday Night

It was a Friday night and I went over to Mandy's house to meet up with her, and Rebecca and to spend the night. So, we ordered pizza and got into our pajamas. Then, we went downstairs to watch scary movies. It was a typical Friday night. But, We decided to go upstairs after eating pizza. We wanted to play a little game. But, it had to be a board game. So, Mandy said "Lets play Ouija Board Game. Tina have you ever played?"
"No... But isn't once you open it you are cursed with a demon or something like that?" I said frightened.

"Yes... Do we have to play? I am scared to play."

"Yes, Rebecca we have to play. And we shall play." said Mandy.
So, Mandy kicked the board on the ground and made me pick it up. I did having no idea what it is. I carried it to Mandy's bedroom. That where it started...

The Beginning of the Curse

You might be thinking what going to happen next? What is so important about Ouija Board Game? This isn't a love story, or happy story, so just let me tell you. If you are scared now then, you might want to stop reading … Now, back to the story.

Mandy lit two candles and turned off the lights. Mandy opened the game up and said, "Lets begin…" All of a sudden it got cold, candle flickered, and I was the first one to notice. Rebecca did next. I got up and ran to the lights and blew out the candles. Rebecca, Mandy, and I plop down on the bed and after fifteen minutes I had cuts on my nose legs and hands. I did nothing. I believe it because I was once a devil child but, I decided to become good and pure. So, I switched from Devil's side to God's side.
But, when I looked over at Mandy I didn't see her. I saw a demon inside of her and this demon is Marcus and he was one of the top Demons. But, she didn't know and she started to crave MARCUS into her skin. Then, she started to scream and attack Rebecca with a pocket knife and stabbed her but, didn't kill her. Then I tried to get her fever to go down by making her drink water but she refused. I knew right then and there that this is up to me. I found her protection ring that would release the demon out her body and come into mine. I grabbed a cross and my bible. When I to put it against her, she flipped onto the floor. I ran into the bathroom. She started to go after Rebecca. I held the Holy Bible to her head and put her protection ring on her. Marcus left her body and went into mine. She didn't remember a thing but, I remembered it all and so, does Rebecca and now the three of us are scared with a sight of a demon and experience of Marcus.

So, right now I am battling a demon and no one knows except for you and Rebecca. It scared Rebecca so badly that we don't even talk about it anymore. Especially with Mandy, we don't tell her any of this. I will be fine. It been a couple weeks but, I just remember that I have God fighting for me. Even when the demon attacks me but, I know I can get it out.
That the end of my story.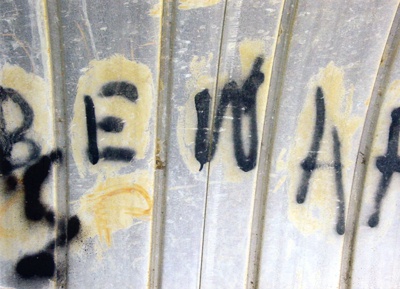 © Chris P., Highland Village, TX