Zombies
January 20, 2012
Whack! I hit one with my backpack. It struggled but still got up.
Earlier that morning.
Marcus and I are on our way to school. Marcus said he saw something or someone but couldn't recognize who it was. I told him he should see the eye doctor because I didn't see anything but houses and the occasional bird flying. But he was sure he saw someone. Then two blocks away from school I saw IT! It was the most disgusting thing it looked like a human but like it had been rotting in a grave for years. Then it came to mind that it was a ZOMBIE!! I yelled at Marcus to hurry up because he went into shock.We started running but more and more came.
Present time.
We were twenty feet away from school so we ran inside and continue to keep fighting!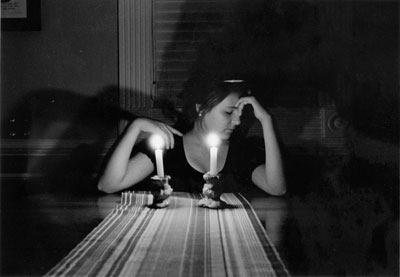 © Eleanor K., Bethesda, MD