Window of my Soul
January 14, 2012
She stared into the window of my soul, and suddenly, the light had faded to grey. A sort of dark matter thickened in the air and I could barely breathe in without feeling the sense of a lurking darkness. Her eyes, beamed red, and glowed with a fixed curiosity on the sins I'd committed, the evils I'd thought, and the horrible things I would do in the future. She held me in a trance, as if she was taking away my soul. My flesh was spared. Yet, for that moment, my mind had literally fled from me.

Her eyes started to glow now. There was a light that streamed through, what seemed to be, an opaque window. She held my gaze with those eyes of hers, so inviting and open. Her eyes were innocently angelic; like a soporific narcotic, she dulled my senses, relieved my pain, and put me to sleep. During my restfulness, she opened the passageway to my heart and cast away the demons that stole away in the chamber of my secrets.

I woke up, purified, renewed, and refreshed. She saved me from myself.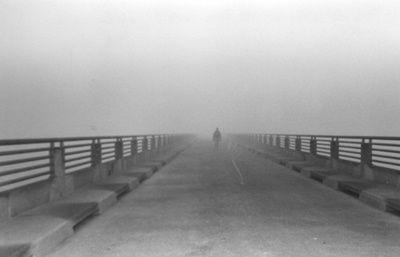 © Becky G., Westerville, OH