Identity Cycle
December 8, 2011
May 18, 2000 – Phoenix, Arizona
I sat there on the dimly lighted stairs listening to them. Half the words that they used I couldn't even comprehend, nonetheless begin to fathom. Though, one detail was extremely obvious from the fathers' harsh voices and the mothers' hissed whispers: they were scared. Never in my whole six years have I heard them like this: felt their auras so strongly and piercing into my heart with a dagger. Though I couldn't scream, even let out a whimper, it was the silent fright that I shared with the ones below.
He then came to great me from the adjourning bedroom upstairs, giving me this cautious look and acting older than his age. We shared the same birth year, yet he still believes that September and March make all the difference in the world. At the same time that he is my best friend and the only one my parents feel comfortable with me playing wiht, he is also my arch enemy whom I must try everything in my skill power to outwit, out strength, and outsmart. I was taught this from my father since day one: to keep your enemies close, they will do nothing but strengthen you. Little did I know that Liam Mcline was actually the only real tie to reality that I could hold and grasp onto.
So there we sat trying to make out the little audible words. What we did hear, scared me. What we didn't frightened me even more. No one knew that us two little kids were prowling around the dorm loft stellar: not the parents nor the five men that stampeded into my home, holding big black things that caused the whole house to shake and the adults to cry and bellow below. I couldn't understand, but Liam must of, for he dragged my shocked body upstairs that only had enough sense to not scream at the outstretched hand visible from the bottom of the stairs, slathered by a red goo. He slammed us into the hidden compartment in my room that I have been aware of since I was old enough to walk. From there, all we witnessed was the thumbing of heavy boots, crashing furniture, and barked commands that were too muffled to hear. So all I did, was wet my eyes that were covered by Liam's shoulder, shaking and cuddling against him as he stroke my hair.
"It's okay Jessica. Shhhhh. It's okay," he whispered.
My parents had told be to prepare for this moment and that it would occur any day now.
I just hoped it never would and I would be able to live in the fairytale world.
The Identity Cycle has begun.

November 3, 2010 – Portsmouth, New Hampshire
"Hello my name is Maria Brant…well Sister Brant to you…and I would like to be the first to welcome you to Saint Karen's! It is always a pleasure to accept such nice and clever students into our school My, that essay about the current homeland struggles: amazing. Nonetheless to say that the immigrant one was breathtaking. Oh, our dear Lord must have given you two some envious talents: who knew that this was all going on, right under the grasp of our government?" She ranted, leading us into the private school's office.
Being a religious and equally old institution, the whole building was inlayed with stone bricks and complete with massive stain glass windows that let in the sun and starlight dancing and waltzing amongst the cold walls. It was also private, and boarding. Through the few regular port holes along our journey, I could see that dorms framed the chapel and tall maples shading like a college campus. It was the perfect place to blend in and stay hidden, leaving out the hideous plaid skirts with a white unfashionable polo and black Mary Anne's.
And that was what we were here to do: stay out of sight; out of the way. Not that Sister Brant knew that, she assumed from our winning essays that we came from a poor family out in West Virginia that only needed a head start to help out us pursue our careers. Did I feel guilty about taking some deserving kid's chance at a future? Yes. But we were in a way worse of a situation…something the school and all therein didn't need to know about. There was a lot that would be better if they didn't catch ear of, for instance the essays: the whole world didn't need to know that the United States government was secretly corrupt and was trying to fake it all. Hell, we'd have a big problem if they did.
"We are very glad you liked them, Sister Brant. We've been waiting for a chance like this to show the world what my cousin and I are capable of," Liam stated, following right behind the women, paying attention to her body movement and security codes if any. I on the other hand, was surveying the architectural design and landscaping. If we were to need either a quick escape or a midnight adventure, it was up to me to find the quickest escape routes and blind camera spots. It was routine for Liam and I to do so.
The sister then typed in a seven digit code to the door of her office…one no doubt Liam would have caught. "Well, I am having extremely positive thoughts that you two will fit in nicely here, pressuring your future with dreams and prayers that never seize!" She exclaimed, leading us into the homey office which held a mahogany desk and chair set with two others out in front of it. Behind that furniture, built in book cases lined the wall filled up with dust and ancient novels. On the left was another one of the stained windows, featuring the scene of Mary holding baby Jesus. The right housed a large crucifix inlayed in brushed nickel. It was your everyday typical Catholic principal's office, "Sit down! Sit down! We have much to discuss!"
With that, we plopped into the two rather uncomfortable chairs in front of us as the sister climbed around to the back. Liam and I were still in fatigue from all the traveling we have gone through the past few days. When you are forced the break and burn ties to life, that means really smolder them. You can't just expect them to disappear on a one-stop flight using an easily traceable credit card. No, it involves numerous scams, double takes, and hours of plane riding to reach victory.
The sister plugged a bunch of letters…and Liam readable passwords…into the humming computer on the side of the desk. It was one of those mother desktops: huge. Then, Sister Brant spoke, "What are your names again? I just need to make sure they're spelled right and everything, you know?"
"Melissa Lyle," I lied, looking into her washy blue eyes. Sister Brant must have been at least seventy years old, wrinkles creating fault sized ditches in her skin and eyes streaking red rays. Remembering from when we were walking, she was about five feet tall, a short woman. I couldn't tell what her hair looked like though, for Sister Brant was wearing the whole nun outfit. "M-E-L-I-S-S-A L-Y-L-E."
"And I," Liam, who really wasn't my cousin, spoke. "Am Jake Lyle…" For any regular teenage girl, you would consider him as hot as the devil with dreamy eyes, sharp looking features, and incredible abs (So not telling how I know that…). But to me, he was just a pain in the ass and Liam knew it too. Sure he was charming and stuff, but who also is always joking and witting around, thinking that I need his help. Honestly, I would really rather do without him, but the few times that we have tried that…well let's just say didn't work out too swell, "J-A-K-E L-Y-L-E."
"Okay, great!" Sister Brant chanted after typing in our names and doing a few other clicks of the mouse. "Well, now that you two are officially students at St. Karen's, you both are now entitled to know the campus rules!" With that, the women handed us both a sheet of paper which outlined the weekends and weekdays.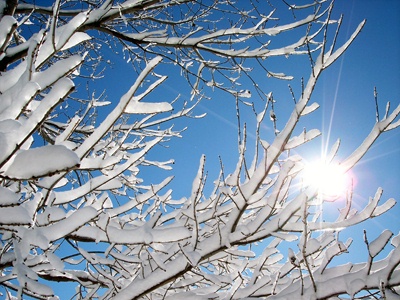 © Barbara S., Hoffman Estates, IL