Love's Nightmare
November 1, 2011
All of sudden I was trapped. The air around me, felt like death had come for me. Ice cold chills ran up and down my spine like prickly spiders. In my mind the only thing I could think of was: how did I get here? The last thing I can remember is being alone with Brett in his room, it was our one year anniversary and he wanted to celebrate. Now I'm inside of a huge box! I could feel my head getting sort of tipsy and my body was beginning to go numb. I could hear someone outside but when my eyes finally let me see, I saw nothing but a black figure. I tried to somehow make a sound but my mouth was not letting me! Like someone had cut out my tongue. I kept screaming and screaming until it felt as though my lungs would give out at any moment.

All I wanted was the person outside, to come and help me. I blacked out from pure exhaustion and somehow was out of the box and tied to a bed that was bigger than me! I looked around, and saw only knives that had fresh blood dripping from their elongated tips and the wallpaper looked like skin-toned cloth but when I rolled over to look more closely, I realized that they were really scraps of real skin! I soon began to realize that someone was here andidn't't want me to know, how can someone do this to people and get away with it? I could smell something on the walls that reminded me of gasoline. I could smell it burning, it reminded me of burnt rubber, I could feel the heat from the fire that someone had started in the nightstand that was next to me. Slowly but surely it began to eat away at my skin, starting at my fingertips and crawling down towards my ribs.

Eventually I knew I would be turned into nothing but ash. There came a crashing sound that came from the bottom of the bed; I tried to lift my head to see where it came from but no one was there. As the knives clanged together, the sound reminded me of nails on a chalkboard. The knives seemed to have a personality of their own. They seemed to want to jump into someone's hands as if they were saying Pick me! Pick me!


At last! I can gather enough strength to see the mysterious person at the other end of the bed. All I could see was someone who looked a lot alike my Brett but why would Brett want to hurt me like this? For a split second we made eye-contact, the look on his face resembled that of a hungry tiger, ready to pounce at any moment. He spoke to me but the voice that came from his lips was not the man I loved but now feared, "Hello Rose", I couldn't believe what my eyes were showing me! The words were like icicles, slashing through my ebony skin.
"Brett? Brett! Why did you do this to me?"

"Why? Why? Because you are a pathetic excuse for a person and this is what you've deserved, just no one had the guts to do it themselves!"


"But why? What did I do to deserve this?" said I.
"You killed my sister! Remember the little prank the whole squad played on her? The one where you lock them in a coffin and leave it shut all night! You knew she was claustrophobic and you let them go ahead and nail her inside, you did that so that she couldn't run away!"


As I saw him drop to his knees and sob uncontrollably at the thought of his lost sister, I could only wonder what it must've felt like for her inside of that coffin, scared beyond belief without any chance of salvation.


"Oh My God! Brett, I had no idea, honest!"
"I highly doubt that Rose" he said in the coldest voice possible.
"But I'm telling the truth Brett! She never once told me, that she ever had it!" I tried to say in the calmest voice possible to him.


The voice inside my head was filling to the breaking point, telling me to confess to my horrible crime that I had committed. I knew Jaci had it; I just never took her as serious as I should have, I knew that I could've stopped the prank that took her away but something told me not to. For a moment, I held someone's life in my hands and I decided to end it. The love that I lost from the man who loved me the most in this world, I knew what happened that night and I've wished a thousand times over that the tables had been turned and it had been me who was inside there and not my wonderful Jaci. I thatt I will not make it far enough to say a true apologie to her, that I know she deserves and Brett, I thatt I've lost the only person in the whole world who ever cared enough to say what needed to be said, I just never wanted to hear you say it.





"Goodbye Rose, I love you" he said to me in the loving voice that I knew.


And with that in my mind, he took a knife from behind him and slashed my pure white skinned throat.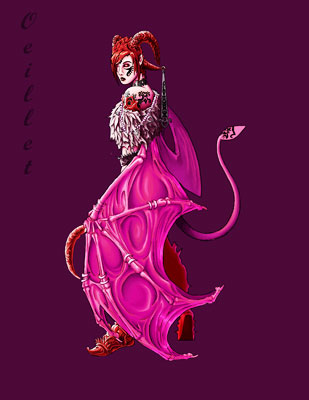 © Raul R., Monte Vista, CO