She Almost Died
October 4, 2011
She kept running down the street, someone seemed to be chasing her. But no one seemed to care. She kept on running faster and faster, her heart beat was going out of her body, but she wouldn't stop. Then in a flash, she fell to the ground with a bullet loged into her back with blood covering her and it started to seep into the pavement and then the sky went black. The whole world went black, to her.

The building or should I say, the restaurant behind her didn't notice the girl lying on the ground bleeding to death. No one seemed to see her as what she is. Dead, almost. She tried to pick up herself, but only to fall back down and sputter up blood. Then someone saw her and ran over, he was the only one who noticed, like he was only human.

He dialed 9-1-1, but as soon as he dialed the numbers, the restaurant exploded, killing everyone in there and the glass shattered, sending shatters to fly to the girl, who the boy covered. She started to mutter a few words, but not comprehend a lot. She and the boy were the only ones left alive during the building explosion.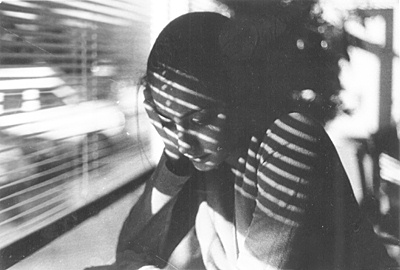 © John O., New City, NY