The Game
October 4, 2011
It was a stormy night. The perfect night for met o catch game.
I was an outcast in this town. I wasn't "cool enough" to hang out with any decent person. I didn't mind that after I played my first game with Betty Michaels, just a couple of weeks ago. Tonight I'm playing my game with Rachel Smith. Her parents aren't home, and she invited her boyfriend over. Oh, the information you can find on Face Book.
We're going to play the card game, War. I never lose at this game, especially with my special cards.
I packed my game tools inside a small briefcase. Then I slipped on black clothes. My pixie-cut was the perfect length, and I hid easily under my jacket hood.
Rachel's house was only a few blocks away, so I decided to walk in the rain.
I came up to a tall, elegant building sitting alone. That's how I felt, but my games have been bringing the life back to me.
I walked around the house, until I found a control panel box. I took out my screwdriver and opened it up. Then, I clipped a few wires, and I was ready to play with my new best friend.
I walked up to Rachel's door and let myself in. "Rachel!" I called, setting my briefcase on their dinning room table. "Who's there?" I heard a voice call from upstairs.
"Your friend silly!" I yelled cheerfully at her.
I went around the house and closed all the curtains.
"Ohh is that you Sydney?" Rachel asked.
"Noo." I said quietly, walking over to my briefcase, and taking out my necessary game tools.
Then, I walked upstairs and, played my Game.
I am so going to H*ll.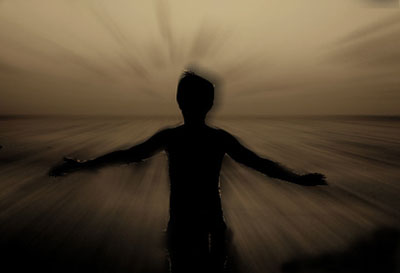 © Brian M., Fishers, IN