Fatality Fountain
August 22, 2011
Everyone knew how Fatality Fountain had gotten its name. So many people had died there, that everyone had lost count. The first death (as far as we know of) was only a kid, 6 years old, named Parker Mulvane. His mother had wanted a strong boy, and instead gotten a brilliant daydreamer, so the crude old lady constantly beat him, it was her he was running from when he died. He was running away from his mother with a switch when water that had splashed out of the fountain caused the poor boy to slip and fall head first. A fall he never woke up from.

There had been dozens of others who died of anything from the gun of others to their own hand, from a simple fall to intentionally being drowned. So it was no surprise nobody even got near it anymore, despite the fact that it was surrounded by the once most desired houses and shops (all of which were abandoned long ago). No longer did people walk around talking and window-shopping, and no longer could you hear the sounds of children laughing and playing around the fountain. What was once the life of the entire county was now the death.

Tourists were warned not to go walking through the old ghost town, and anyone who did not heed this warning joined little Parker Mulvane on the long list of people whose lives were taken by the Fountain. The Scary Square, as people took to calling the town square around the fountain, had become a literal ghost town. Brave camera crews came to be the first people to get the world's most terrifying town on film. None succeeded. Every crew came back shivering telling a terrible tale of how the town was very much alive, just not with the living, holographic beings floated about going into what used to be populated houses and quaint little shops, some with bullet holes in their head, and some with terrible gashes that seemed as if they still were bleeding and causing extreme pain to the victim. Every crew claimed to have video footage, and yet all their cameras were miraculously broken when trying to show others.

Everyone who didn't see it thought it was just a hoax, and because there was no film for proof, how could it be anything else? It was absolutely impossible that so many people could have died there and still be there, haunting the place. And besides if there were so many scary ghosts, why had no one brought any proof? It was so ridiculous, the thought of every camera breaking, that everyone outside of Johnson County laughed at the mere mentioning of it.

But should you feel compelled to visit this place where the dead freely walk the earth to see if it is a hoax or not, be sure to tell little Parker Mulvane I said hello, and I hope you enjoy your vacation to Fatality Fountain. It may be your last.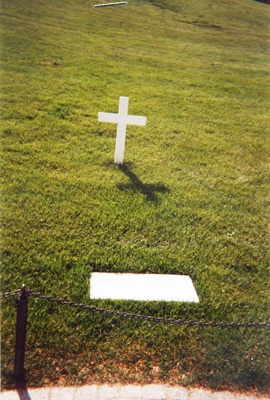 © Whitney T., Glenpool, OK