Someone to Hold
July 5, 2011
he did. We all knew what he did

It was December 17th, 1995. Daniel Crawford was a lonely man only looking for someone to hold. But no one wanted to hold him. He was outside his apartment one night, looking for someone, someone to hold. Then he saw. A gorgeous blond college girl walking up to her complex. He decided to hold her. He slipped on his shoes and crept outside, trying to stay as quiet as he could. In his pocket, he kept a Swiss Army knife for protection. As he approached the girl she said, "Hello". He didn't want to talk. He just wanted someone to hold. He took her by the arm. As a force of nature the young girl struggled. She didn't know what else to do. He took her to the inside of the apartment and held her at the bottom of the stairs. He held her. He held her in a warm embrace. Not warm to the girl though. She pounded on him, the walls, anything that would make noise and attract attention. Then she did it. She hit him with so much force, he got angry. He was enraged. He couldn't think. All he wanted to do was hold someone. He took out his knife and pierced the girls shoulder. She cried a screech of pain as she fell to the ground. Daniel was shocked. He didn't mean to hurt her. He held the wound but it was too much for her petite figure. The blood stains were on the carpet damned by the young girl's body. Yet he wasn't upset. He kept the body. He held it for a few days until it started to rot. He went to his room and got a blue blanket and some rope. He didn't know what else to do. He wrapped her carefully and tied the raggedy cloth to her pale, soft skin. He dumped her in a nearby lake and left her.

Reports went out and she was eventually found. That's why we are here today. Arresting Daniel Crawford with murder and assault.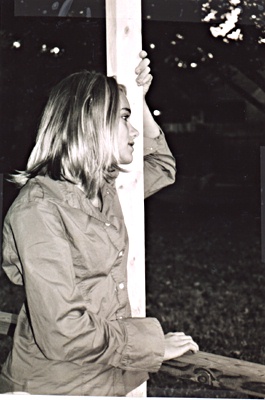 © Tiffany A., Southaven, MS