Temptation
June 20, 2011
The sea air whisked across the creaky dock feeling cooler than it had before the sun disappeared. With a deep breath the sea air fills deep into his lungs. On the bench he sat, nowhere to go, no one waiting. The only sounds were those of the waves against the wooded posts of the dock. The virtual silence is disturbed by the soft sounds of walking across the wooden boards. The late hour made it odd for another to be out on the pier. He did not turn to see who had joined him instead he waited for them to walk by.
To his surprise she walks to the edge and slipped off the heels that had left deep red strips over her feet. Over the sound of the waves, he could make out muffled tears. He wanted to help her, but he was in no position to be of any help to anyone. Yet something about her sandy hair whipping in the breeze that had now become a thick wind, something about her called to him. He rose from the bench as if entranced and approached the young woman. He now saw the tattered deep navy dress twinkle in the moon.
She turns to him, her eyes meeting his, locking into his. She overstretched her hand latching onto his. He felt the cold essence of her skin, it did not feel natural. There was something surreal in her. He could simply feel it yet her beauty, her pale ice blue eyes forbid him to turn away. "Come with me," she called< "Only you can save me."
He wanted to save her. His felt he could and had to do everything for her. "Anything you need." He responded without a second thought enveloped in her presence. Only a second elapsed before she grasped his hand and jumped from the pier into the depths of the ocean.
The water was cool engulfing the two completely. She pulled him down swimming into black obis beneath the harsh waves. He struggled both against the current and her, the trance dissolved into the water. The current was too strong and her grasp too tight. With one last breath the ocean sucked him under. He watched all the lights of the city grow dull then disappear. All the lights had gone out for the last time.
She emerged from the waves as another approached the pier. A smirk spreads across her face before her act begins again as it does every night since the first night. The last night she ever felt anything. Temptation killed her and now she returns the favor each and every night.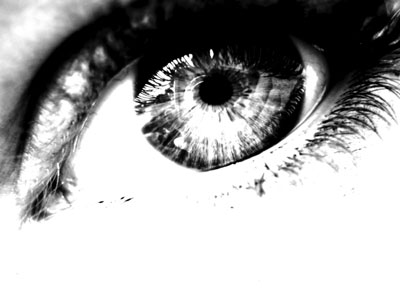 © Lauren S., Reading, Berkshire, UK