Counting Bodies like Sheep
May 20, 2011
She walked into her son's room. It was stone, gray, cold. There was one bed, standing against the wall, and there were no windows…none but one. It was always closed, but not now. Her son was standing, looking out of it. He looked frightened. She walked over to him and grabbed his shoulders, leading him toward his cold, hard bed.

"Don't be afraid, precious, I'm here," she said in her most calming voice, but couldn't hide her sinister tone. "Step away from the window." Her son laid down in his bed; he looked pained. She dismissed it and began petting his hair. "Go back to sleep. You're safe from pain, from truth, from choice, and all the poison devils. See, they don't give a darn about you like I do."

"What's going on, Mommy?" the small child asked, blinking heavily.

"You need not know."

"I love you, Mommy." He closed his eyes.

"I love you, too."

She stayed until her son was asleep. Then she stood up, and pulled a needle out of her pocket. He knew. He had to be disposed of. If he knew, he might tell someone. Not that anyone else was left. But she was paranoid, she was a coward.

She stuck the cold, unclean syringe into the boy's vein in the crook of his elbow. She pushed the lethal injection into him. She stood and waited until his last breath faltered and finally died. As did he.

She walked out, her emotion not changing. Her method of killing was slow, painless. So why was it wrong? She felt nothing. She never did. Her whole life was a lie. No one knew her as the woman she was now. She did some bad things, but that never faltered her decisions.

Now she walked out onto her balcony, standing up straight, hands behind her back, just like a soldier. An ominous orange sun flooded over her body. And it flooded over all the other bodies, too. The dead ones. They were all over the barren wasteland that was once their home. She was the only one left. And there she stood, counting them:

"One…two…three…four…"

And there she stood, counting bodies like sheep.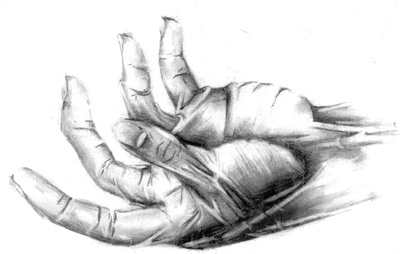 © Yisrawayl G., Philadelphia, PA