The Ally Cats
April 9, 2011
Everything seems to have fallen into place just so that I would have a crappy day. My husband and I started off fighting this morning. Then when I got to work, I was told that I had been laid off. When I came back out to the parking lot to drive back home, my car's battery died. So now here I am, walking home from the car shop, in the pouring-down rain. Got to love the irony.
As I passed an ally, a strange noise found its way to my ear. I stopped and turned to see what had made the noise. The only thing in the ally was a garbage dumpster. Curious, I pulled it away from the brick wall. Behind the garbage dumpster, as cockroaches scattered to hide, I saw filthy gray cat nursing her dirty kittens. They hungrily tried to get as much as milk as possible, but their mother was so thin, she looked to have barely enough for one. My heart sank heavy in my chest, seeing their home, if you could call it that.
Nearby was an abandoned cardboard box. It looked like worn out and fragile, but strong enough to hold the family of cats. So I ran over to it, desperately wanting to help them. But when I turned around with the box in my arms, I saw a pack of large dogs carried the family away.
As the dogs started to cross the street, I heard screaming tires as they burned their rubber against the road. Terrified by the sound, the dogs froze where they stood. As a result of their stupidity, the front of cars collided with the dogs' ribs, sending them sliding down the wet streets. The moment had stolen my thoughts and breath.
Then I remembered the family of cats. Wanting to know if they survived the collision, I made a dash back out of the ally. But the only thing I found was the fresh road kill. The cats were gone. I looked around trying to find where they had run off to. And there behind me, the family had made their way back to the dumpster. Once they were all lying down, I pushed the dumpster back against the wall. And as I once again turned out of the ally, passing the road kill, a candle of hope sparked inside me.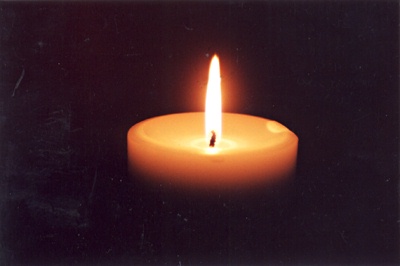 © Ashley D., Philadelphia, PA