John's Ghost!!
March 21, 2011
All I could say was "I am sorry." I just stood there with nothing to do as I looked at him with a knife in his throat. Thinking to myself what have I just done, I said to myself "I just stabbed him and no one even cared." I leaned over and inspected him very closely.

"I am sorry about what I did. I thought it was the best way to tell you I hated you. I couldn't even stand looking at you." Right after that, I heard this voice that sounded really familiar to me. It was as if this ghost was trying to stir up a conversation with me.

"It is alright." That same voice went through my head about a billion times as I wondered who that was. "What if I get in trouble by his parents and the police?" I said in my head.

I looked around trying to figure out who was talking to me. It must have been John. Looking down, I saw my feet covered in cold blood as I walked closer to the door. The blood really looked scrummy and bright red. It was as deep as a swimming pool almost.

I grasped the door handle really tight and tired to pull it. It was locked. I felt very disappointed as my hand started to shake really bad.

"It is locked sweet pea," said the voice.

"What? Who are you?" I said as I refused to let go of the handle.

"It is me, John. I am just back here trying to tell you I love you and I always have. I thought that if I will never see you again, I wanted to say goodbye."

"Well I don't tell me bye. You were always horrible to me," I said very ferociously to him.

"Okay, well I am very sorry."

"I don't care. You better let me out of this room or else…………." I said to the ghost even though that he probably won't let me out.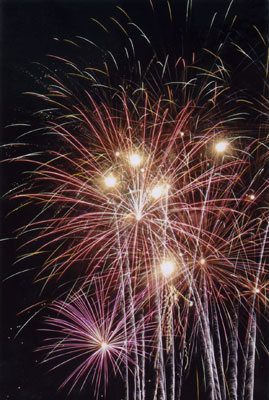 © Michael D., Hawthorne, NY