Blackness
March 12, 2011
You could see no grass in the distance. Actually you could see no distance. You had to imagine. The blackness was all your eyes could focus on. Or were your eyes closed? Were you dreaming?

Step forward and you won't know where you're going. Step backward and you won't know what you're stepping on. Step sideways and you might fall flat on your face. Turn your head, and you might smack it on a wall. Raise your hand, and you might feel something causing you to gag. Open your mouth, and you might taste something unusual. Whatever you do, just don't move.

Your ears burn due to the piercing screams coming from who knows where. Count to three. Take a deep breath. Close your eyes. One, two… three. RUN.

Now stop. Where are you? Not home, that's for sure. Take a good look around. And why don't you press that button next to you while you're at it. It'll take you to a far away place, a place so far away that you'll have no worries. No matter what you do, just remember one thing. After you press this button, you are gone. Gone for good. I'm not going to bother saying that there's no turning back because I'm sure you already assume that.

Now press it. Press that button as hard as you can. Hey, hey now don't brake it. That's costs more than your life. But guess what. Your life is worth nothing. Good-bye.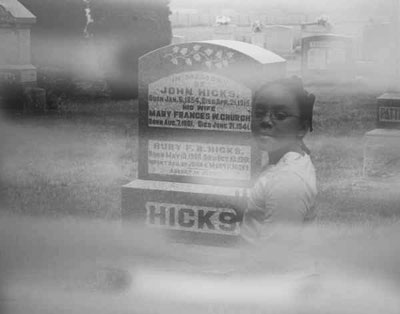 © Micha C., Toronto, ON, Canada