Teddy Bear
March 8, 2011
I woke up to a cold chill that came through my window. As I sat up in my bed I shivered, and got up. I walked towards my window I noticed that it was shut.
I looked around to see where the breeze could have came from, and saw nothing. I walked slowly back to my bed to lie down and go back to bed. As I closed my eyes I once again felt a breeze.
I shot up in bed to see what had cause it, and once again saw nothing. Suddenly feeling scared I covered my head with my blanket, and almost instantly I felt the breeze once again. Yet, I didn't sit up. I stayed there in that spot hoping it would go away. It kept getting stronger, until finally it was as if a wind was blowing directly on the back of my neck.
I slowly pushed back the covers just a tad, hoping to get a glimpse of what mysterious thing was causing this. I could hear my heart thumping in my head, and was afraid that "it" could hear it too. Finally the covers were a centimeter away from my eyes, and the wind remained.
And as quickly as ripping of a band aid, I pulled back the covers. But, I was unprepared to see the white figure standing beside my bed. Wind blowing through her. It wasn't a creepy figure though.
I could tell it was a women although very pale and almost see through, with black long flowing hair down to her hips. She was wearing a white dress, and a small pear necklace. In hear arms was a teddy bear, which she set beside me slowly.
I tried to scream but no words came out. She put her figures to her mouth as if to say, "Shhh." Then she smiled, and slowly started to disappear.
I looked at the teddy bear, which was real. Wondering what the reason was that she would leave such a weird object at my bedside. Stitched on its stomach were the words, 'For My Son Sathers'.
The bear as stayed on my bed for as long as I remember. Today I'm 37 and have 2 children of my own. And still the mystery of the bear remains. The picture of the woman is still perfect in my mind. Sometimes, I feel her still come and stand over me. But I'm not afraid.
Neither should you... right?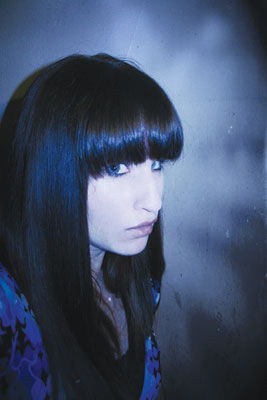 © Monica L., St. George, UT