Perseverance
January 14, 2011
"But Dad!! Let's go somewhere warm! I want to swim!" Joey protested as he unwillingly packed the car to head to Wisconsin for winter break.
Shortly after arriving, Joey is bored. His dad suggests skiing; Joey complains about his skis.
"Snowmobiling? "
"No gas."
"Ice fishing?"
"Booorrring."
"Ice skating?"
"Hate it."
"Aha! You've never been!"
"Fine I'll try." Skates laced up, he wobbles to the lake. As he steps on to the ice, he hears a slight crack. "Dad!! It's cracking!"
"Oh don't be a baby! That's just the sound of steel against ice!" Trusting his dad, he continued.
Turns out, Joey got to go swimming after all.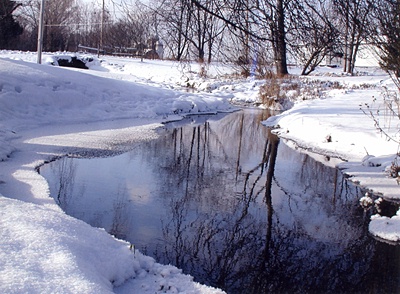 © Alex B., Rome, NY