Guilty ?
January 14, 2011
Barb was a normal 34 year old woman she work on the same floor as I did, the 22nd floor we were both in line for a promotion and one day she just didn't show up witch was strange because we were starting to become friends, I thought, however I went through the day as I normally would but next day she was back as if she had never been gone, she was happy, seemed normal so I didn't press why… she had been gone, I just put it out of my mind. We went to lunch and got half way through eating before my curiosity got the better of me and I blurted out mid sentence
"Where were you yesterday?"
She got a questioning look on her face and said
"What… I don't… remember"
I wasn't sure if she just didn't want to talk about it or really didn't remember… I just assumed she had been… well, with some one it was only latter when I realized how wrong I must have been. I didn't start to doubt that until about a week letter when she missed three consecutive days and when I asked her about it she got the same confused look on her face and said nothing she continued to look confused. At this point I got a little worried about her so naturally I did nothing it wasn't my business… but when it went further and she didn't appear at work for a whole week I had to tell the boss and see if there was something going on. It was the week after when I was first approached by the police about Barb and her … Incidents and then about a week later I went to visit her but she was … well indisposed, the doctors told me she was on one of her rants so I came back the next day and she in the short time that I hadn't scene her she'd lost so much weight she was skin and bones the straight jacket, hang loosely off her, I don't think id ever seen some one change so much in so little time… when I saw her, her eyes sunken and her own hair looked matted and I could tell the spots where she had pulled it out, she looked just as the doctors told me she would… "Crazy" but I never would have guess she would well … those poor families "I'm still unsure of weather she ever remembered doing any of it but I'm sure she must have known … I can't even begin to imagine how bad she must have felt upon the news, I remember it covered on all the news channels and I was interviewed by a lot of famous people but Barb was never convicted of any thing because the doctors said her brain was never a part of it… it was merely her body being controlled by some … out side source… Witch was… never found.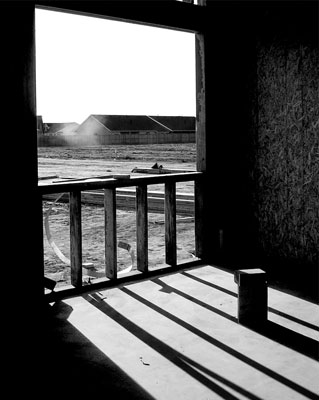 © Angeli B., Visalia, CA