Her name is Suzy
December 17, 2010
Her name is Suzy, short for Suzanne Rae Johnson. She is 21 years old. She is a fair-skinned Norwegian with blue eyes, beautiful, long, curly red hair, and is 5 feet 6 inches tall and weighs just a smidge over one hundred pounds. She works out almost every day at the college gym. Contrary to typical redheads, she is actually easygoing and rather shy. She loves dogs and has two of them named Bailey and Allie. She is a mortuary science major with a minor in psychology. Suzy plays the piano and is an amateur photographer. She lives in the dorms at New England Institute at Mount Ida College in Massachusetts. She eats pizza with ranch every day for lunch and loves Red Rose tea. She cracks her knuckles and bites her nails when she is nervous. Her mother just committed suicide.

Suzanne was rather close to her mother Dianne. Her father left her and her mother at a young age around four maybe five, she doesn't really know. Every morning she would wake up at six am. Call her mother and let her know she's ready and off to class. However, this morning was really unusual. She called her mother but no answer. She called several times, but still no answer. Suzy was getting rather worried about why her mother wasn't answering. She called her Aunt Danielle who lived five minutes down the road. When Danielle answered Suzy softly said "Hi Aunt Danielle, moms not answering could you maybe go check on her?"

Danielle said that Dianne wasn't acting normal last night when she had spoken to her on the phone and that she will go check on her. Suzy went to class very worried about her mother. She was zoning out of her psychology class when her teacher was informed that Suzy was needed at the main office building in Williams Hall. Suzanne arrived at Williams Hall shortly after her teacher informed her. The secretary at the desk said that Suzy had an urgent phone call from a relative back home. Suzy picked up the phone and heard that it was her Aunt Danielle on the other line

Suzy said "Hello?"

"Suzy, its Aunt Danielle"

"Hi, what's wrong, have you been crying?"

"Suzanne, I don't know how to tell you this, maybe we should talk about this in person, it is rather personal."

"Aunt Danielle, what's going on just please tell me, what has happened to my mother!"
Suzy was screaming into the phone wondering what has happened to her mother. Suzy always thinks about the negative and never the positive. Suzy hears nothing on the other end of the phone. She calmly says.

"Aunt Danielle, just please tell me what is going on, what happened to my mother?"
You can hear Aunt Danielle blow her nose and try to get herself together.

"Suzanne your mother has committed suicide"
Suzanne hung up the phone, and didn't ask any questions. She headed straight to her dorm and started packing her bags. Her mind was racing, she was reminiscing on the memories of when she was little. Her vision was starting to fade; she dropped to the floor and screamed. Suzy finally broke down. She screamed repeatedly "why, why me"? Suzanne got into her Subaru Legacy and immediately headed for the highway home.

Suzy had been driving for almost four hours when she finally arrived to her hometown exit. She turned left and past the convenient store where she always bought candy when she was young. She turned left on to Oak Avenue to see that her house was flooded with new casts, crime scene investigators, the village police and her Aunt Danielle standing outside looking helplessly. She parked her car where she always parked it for holiday visits. She got out and ran up to her Aunt Danielle. Her Aunt Danielle grabbed her and hugged her tightly. Aunt Danielle couldn't help but cry as she held her only niece. Suzy finally let go of her Aunt Danielle and looked at her and said…

"Can we go somewhere to talk?"
Aunt Danielle nodded her head yes and they both walked to Aunt Danielle's car. Aunt Danielle knew exactly where she wanted to bring Suzy. They were driving for about twenty minutes when they pulled up to a dead end road. Aunt Danielle slowly drove down as they reached then town furniture shop that had been closed down for almost twenty years. Suzy asks her Aunt…

"Why are we coming here? This place has been closed down for years"
Aunt Danielle says…

"Your mother used to come up here when she needed to think"

They climb up the ladder on the side of the building. When they finally reached the top they looked out to see over the town and the mountains above. Everything looked so beautiful to Suzy. Danielle looked at Suzy and said…

"Come over here, I want to show you something"
Suzy walked over to where her Aunt Danielle was standing. Aunt Danielle pointed to a small carving in the brick wall. It said Dianne Loves Baby Suzy. It was carved two days before Suzy was born. Suzy couldn't believe that her mother never showed her this place. It was so remarkably beautiful.
Suzy and Aunt Danielle sat down aside of the building and talked about Dianne.

"They said that your mother overdosed on her pain medications"
Suzy couldn't believe that her mother had given up. She wasn't that type of person. Suzy started to get mad at herself. She wondered why she didn't notice that something was wrong, that why didn't her mother mention she was hurt and lost. Aunt Danielle started to pull something out of her pocket. She handed Suzy something.

"Your mother left this for you; I think you should read it"
Aunt Danielle got up and headed down the ladder. I was by myself now, I could finally break down. I opened the letter to only read


"Dear Suzanne,


I hope that you will find this letter after the fact. Don't let the police or anyone keep you from having this. Don't be upset or hurt yourself baby girl I wouldn't want that to happen to you. You have your whole life ahead of you. As long as you're alive, a part of me is too. I hate leaving you by yourself but this is something that I have to do. My heart aches with pain and I couldn't bare much more. I love you more than anything Suzanne and I hope you continue to strive at everything you do. Never ever give up. Always remember your mother loves you"




Mom.


Suzy's tear dropped softly onto the letter as she closed it. She couldn't even put a single thought in her mind together. She had no idea what was going on, she finally realized that she had lost the only person in her life that could keep her sane. Suzy lived her life alone, she wasn't married. Suzy also didn't have kids. Her life consisted of college and her only relatives Aunt Dianne, and her mother. Suzy climbs down the ladder to head back to her aunt's car. As she took those long steps to the car she realized this isn't the end of her life it's the beginning and this is where in reality, she will start her life on her own.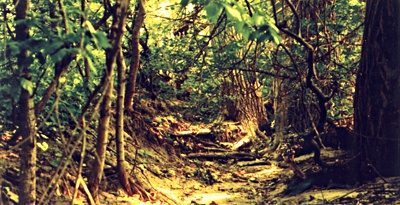 © Dan B., Papillion, NE