The Executioner and The Leaf
December 1, 2010
A soft lonely piano full of grief. A small drum slowly counting the beats I have left. A flute cries softly and the people sob quietly. I slowly walk down a lonely road, crowded with the sympathetic looks of dark, saddened roses. The large black iron gates are a great menace before me and as I enter the melancholy courtyard, people bow their heads.
The executionar stands before a vast smooth stone. A grey cloth covers his taunting face, a large gleaming axe in his hands. Directly behind him stands a great wise tree. Nearly kneeling from the wind, the tree moans softly. It's bark has turned a sickly grey, the tree is dying, both of us being punished for a crime we never commited. And yet, on one of its curling branches hangs a blood red leaf. A flash of color in this black and grey world.

The leaf holds on for dear life and whispers to me softly in naive confidence,

'I will never fall, I will never bow, I shall never die.'

Just one small glimpse of life in death.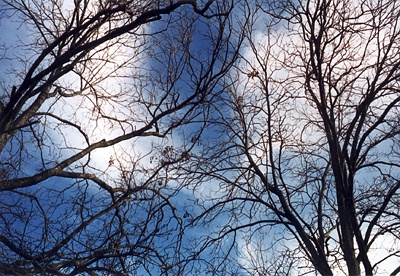 © Sarah L., Glendale, AZ