Love can kill (chapter 7)
November 25, 2010
Chapter 7
She soon dressed up and walked out of her apartment.
She ate a delicious brunch at Starbucks. Then she went to the jail to visit John.
"Nice to see you again, did you have a nice dream?" John spoke. He still looked tired but his voice sounded normal.
"No, I had a terrible nightmare." Cindy replied tediously.
"What's in your dream that bother you? Tell me."
"Okay. Basically in that dream I walked in a dressing room. I said a lot of mean words to hurt Stephanie's feeling. At the end, I killed her with a short knife." Cindy still said the words with a boring tone.
"Wow, that's quite a scary dream. Just forget it." John replied lightly, but this was not what John thought. He knew this was not one of Cindy's nightmares. This is the fact.
"And also, I found two things that appeared in my dream: A black short dress and the short knife with a lot of blood on it. Don't you think that's so scary?"
John nodded because he didn't know what to say.
"So what did you do with these two things?" John finally asked, with a worried tone.
"Of course I send them to the police. I wanted to get rid of them and also I want to know who was trying to frame me. John, don't you think this was to kill two birds with one stone?"

Oh, good, smarty, wait to see what will happened, John thought. But instead, he said, "Well, I hope the police can use the two things that you provided to find the person. Now is 1:00 o'clock already. Maybe you should go and eat lunch."
"Ok, fine. See you later, bye." Cindy didn't know why John ended the conversation so fast but she thought John doesn't feel well so she decided to leave.
Cindy went back to her apartment. She read a novel to kill the time.
At evening, police came to Cindy's apartment.
"Hi, we are the Los Angeles County police department. We got a package and a letter from you this morning. This made us think that you might really be involved with Stephanie White case, and here's the search warrant."
"Sure, sure, do come in." Cindy said. She thought the police came to her house to find more evidence, but she was wrong….
As the police searched all over her house, Cindy began to recall what was happening that day. After awhile, the police found nothing inside Cindy's house so they started headed to go.
"So you guys are leaving? Did you find anything that helps?" Cindy spoke wondering.
"Yes, thanks for your cooperation. See you." the police said politely. As they turned around to walk out the apartment Cindy tapped one of the policeman's shoulder.
"Wait a second. Could you do me a favor? Say hi to my brother John Tyler for me. He is in the jail because people thought he was the one who killed Stephanie."The officer pause for a moment, then said. "Oh! You mean that guy. Did you know that he doesn't doing so well in jail? Every day he sits facing the wall and muttering something over and over to himself. And he doesn't eat at all."
"Hey, remember last time? The entire prisoners beat him so badly that he almost died." The other policeman added.
Cindy looked at them surprised. All of a sudden, she understands why John looked so gaunt every time she visited him.
She started to think of the short dress and short knife. However, the short black dress and the short knife weren't look the same anymore, they became so evil that made Cindy doesn't want to think about it. But her conscience just kept digging deeper and deeper inside her memory. Then she heard Stephanie's high-pitch scream and she saw Stephanie's fearful eyes. She saw her own scary image reflected on the mirror in the dressing room and then all of a sudden the short knife hit into Stephanie's heart and dyed the white bride dress into red....someone tapped her shoulder and a male voice said "Are you fine, Miss Tyler?" that hand not just wake Cindy but also grabbed her back to reality. At that moment, Cindy realized two things. One, she was the one who killed Stephanie out of jealousy. Second, John went into the jail because of her.
"Oh, sorry, but thank you for letting me know. Bye." Cindy shook her head to measure she is alive and she smiled at the police and watched them walk into the hall. Then she sat down on the floor and thought about John. Poor John, why didn't you tell me that I was the one who did it and should have gone to jail? Why? Soon she learned that sitting on the floor and being upset all day wouldn't solve the problem. Therefore, she stood up and grabbed her bag, walked out of her apartment, and headed toward the parking lot.
Cindy got to the jail at 6:12 p.m. She walked inside the office and asked for an appointment with John.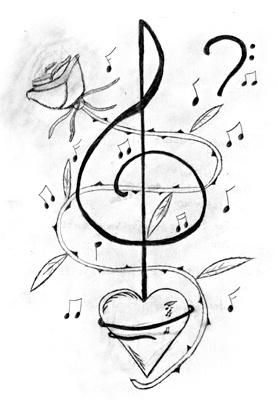 © Whitney S., Philadelphia, PA