Number Two in the Deception Series
November 5, 2010
In my eyes, Remmy Samson was the most captivating creature to ever grace the planet with her presence. She was dainty. She was lustrous. She was everything I wanted… She was a woman. From the moment I saw her I knew I had to have her. And, I did just that. I had her. I kept her in my pocket. She lived there for several years and within time, she loved me.

Remmy looked up at me. I admired the satin robe she was wearing that nearly mimicked the texture of her flawless skin, her flushed pink cheeks glowed in the morning's light. Her flowing blonde hair kissed her shoulders. I kissed her on the mouth. She gave me her renowned half smile, which wasn't of indifference or distaste; it was Remmy being Remmy. I told her to wait for me, while I hopped into the shower. We were having a celebration tonight.

During escape from reality while in the shower I thought of all the fun and wonderful talks we would have tonight at our moonlit dinner. I thought about how over our four years of companionship she had become a part of me. How at times we ignored our love, but could never mistake it. She was the water plopping on my skin, cleansing my soul. I needed her. She undoubtedly needed me. My serenity was soon disrupted by a familiar sound of the flick of a bolt and the kitchen window opening.

"Not again," I whispered to myself.

The soothing sound of the flowing water was replaced with the screech of the faucet turning off. I ran to put on my towel and out to the living room where I had left Remmy. There was no trace of her. I ran into the kitchen, the usual spot. I was greeted by an open window, curtains blowing… pointing me in her direction. I sighed, what a disappointment this was. I sat down on the couch and resisted the urge to go after her.
I looked at the birthday cake I had prepared for Remmy sitting in solitude on the kitchen counter. The flickering candles atop the cake danced around me like her fiery personality, all thirteen of them representing a year in her life. The candles reassured me…

She'll be back.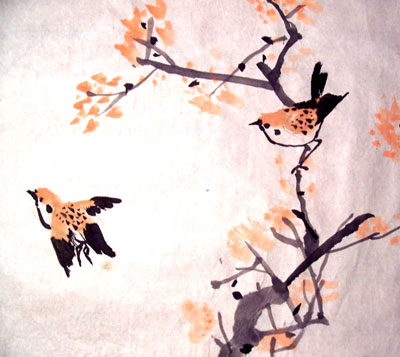 © Xiao H., Naperville, IL