Unseen
October 16, 2010
She's gone. The words scorch my thoughts as they become branded in my mind. I stare down at the earth which holds her under, where I have brought her. Monster, I call myself, kneeling next to my love's grave. Disgusting marble, I say in my head, looking at her grave which holds the white stone, clashing with the dim time of day, and dark, ominous clouds. A gravestone almost identical to hers irritatingly stands near. I don't bother to know whose it is. Her name is etched primly onto the stone: MAE BELROSE, 1990-2008. My head drops like a limp rag-doll and my tears cascade to the ground, as the grass soaks them up.
"If you hear me, I'm so sorry," I whisper to the blackened sky looming over us mourner's heads. I am a reckless, stupid monster to have taken her life by a foolish, drunk car ride. I can remember her piercing scream before I blacked out. It's bizarre that I can't remember anything else or how I got to the cemetery, but then again the melancholy state of my mind is leaving my memories in a blur.
"Brendan" I can hear her whisper in my ears, so clearly that it could have been real: I look up to see the mass of mourners slowly return to their cars.
"Time to say goodbye" I say, laying the dried up rose I was suppose to give her the night of the crash, the night I was supposed to tell her I love her. I sit on the ground for a few more minutes. My parents are some of the last ones to leave and they stare blankly at the bright white gravestone next to Mae's. My mother's eyes are swelled with unrelenting tears, my father's face aloof and white as an empty page. Why are they not at Mae's grave? I think as I watch them leave flowers and recede from the gravestone towards the parking lot. I stand to walk over to the neighboring grave, to see whose it is, but a clap of thunder and sudden torrent of rain send me running after my parents. My dad nearly drives off without me as I enter the backseat of the rusted, old Toyota. I spend the ride home looking out the rain painted window, and the streaks of trees that run past. I catch snippets of my parent's conversation: 'So young'...'Gone too soon'...'So much to look for in life'...'I'll miss them'...Them? I think to myself. The car shakes me from my thoughts as we travel up the steep driveway and park in the garage. My parents haven't said a word to me, but I don't blame them. I wouldn't speak to me either for what I'd done. That leaves an open invitation to head to my room and listen to music for the rest of the day until I fall asleep. I head upstairs and close the door behind me. I grab my iPod from my desk, and flop onto my bed, not bothering to change from my rain drenched clothes. I play melancholy songs and stare at the blank ceiling until I fall into a deep sleep...
"Brendan," I can hear a voice call faintly behind doleful violins and slow piano keys. A voice so sweet and familiar suddenly yells "Brendan!" My eyes snap open to an almost black room, a shadow looming over my face. I look at the clock; it flashes 2AM. The shadow rips the headphones from my ears. "Who's there?" I stutter, scared as I sit as far back against my bed post as possible. "It's me, Mae" says that sweet familiar voice again. I turn on my lamp quickly, to see Mae standing in front of me, just as I remember her.
"You can't be-" I start, but she shakes her head. "I'm not alive Bren...Well, I don't know what I am."
"This, I, can't be real. I'm hallucinating aren't I? You're dead; I can't be seeing you."
Her crystal blue eyes shine with worry and almost what seems to be pity. She takes my hands into hers, which are cold and pale. What a beautiful nightmare I think to myself.
"Bren, don't you know? We're both-" she begins, but a sudden realization comes to her and stops her mid-sentence. "Come with me," she says briefly, pulling me gently up from the bed. Her touch is so real that my heart races and I'm starting to become lightheaded. She pulls me quietly to my garage, grabbing the bike which leans against a plastered wall. She pulls the garage door open and hops onto the bike, motioning to me to get on. I'm bewildered as I stand there, but she grabs my arm and puts me on the bike behind her. She peddles it so fast down the barren road, that I can only sit and hold tightly to her waist. The rain cuts at my cheeks, the cold air seeps through my clothes. It's really her I think, but how? Soon we pull up to the familiar dirt road of the cemetery, and get off the bike, leaving it lying on the wet grass. She takes my hand in hers; a shiver runs down my face and spine. She leads me to the familiar white stones that stand next to each other. I turn to face her, those brilliant blue eyes shining in the moonlight, her dark brown curls tumbling down her back.
"What's happening?" I ask frantically, squeezing her slick, cold fingers. "Is this a dream or something?"
She takes a deep breath and responds slowly, like talking to a frightened animal. "Oh Brendan, no it's not a dream. This is really happening"
I let the news seep into my mind.
"Bren, didn't you wonder why you couldn't remember the events after the crash? How you happened to be in the cemetery, but not know how you got there? How your parents didn't talk to you today?" I shake my head, not seeing what she was getting at. Her face becomes pained as she entwines her fingers in mine, leading me closer to the grave next to hers. She points to the name engraved primly on it. I read it; suddenly, it feels like the world has gone frigidly cold. My thoughts spin in crazed directions. I finally understand why I don't remember anything after the crash, what my parents meant by "them", and how I can see Mae. Because we are both dead.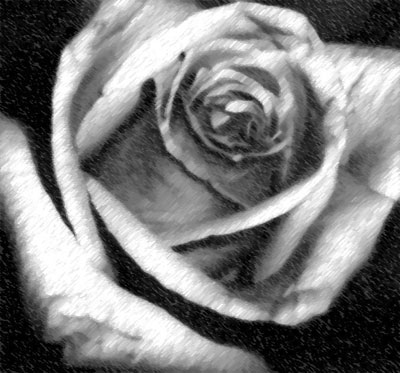 © Wajida S., Shrewsbury, MA